Estimated read time: 3-4 minutes
This archived news story is available only for your personal, non-commercial use. Information in the story may be outdated or superseded by additional information. Reading or replaying the story in its archived form does not constitute a republication of the story.
SALT LAKE CITY -- A government-managed fire blew up into a big problem Sunday night, forcing evacuation of 50 cabins near Scofield Reservoir. It's the second such fire to burn out of control over the weekend.
The two fires, and comments from Gov. Gary Herbert, have raised the heat on a political issue: Should fires be allowed to burn, and should "designated wilderness" get the blame?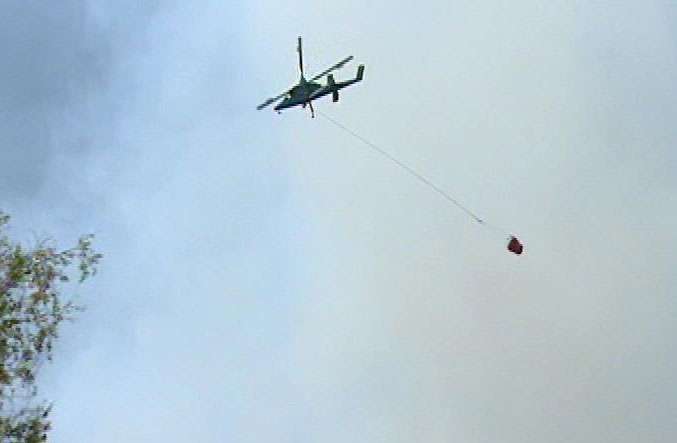 Herbert largely blamed the Mill Flat Fire near New Harmony on "designated wilderness." He claims it prevents federal experts from using machinery or even prescribed burns to reduce excessive fuel growth. Environmentalists contest that point, but the governor says federal agencies are forced to wait for lightning to start a natural fire.
"If our hands are tied behind our back, then all we do is set ourselves up for a tragedy like we've seen here today," Herbert said Sunday night.
But even as the governor spoke, another fire blew up and threatened expensive cabins near Scofield Reservoir. It was also a government-managed fire, and it had nothing to do with wilderness. It's a prescribed burn, deliberately ignited two months ago by federal and state agencies working together.
"This has been a successful fire. We've seen a lot of good benefits and will continue to see some good benefits, in terms of water quality, habitat and just overall scenic beauty," said Jason Curry, with the Utah Division of Forestry Fire and State Lands.
As the fire blew up overnight, it came within one-tenth of a mile of a group of summer cabins, so authorities ordered an immediate, mandatory evacuation.
State and federal agencies often work together on controlled burns. On the Mill Flat Fire, state experts were consulted and approved the "let it burn" plan because there's a consensus that fire must be allowed to improve forests.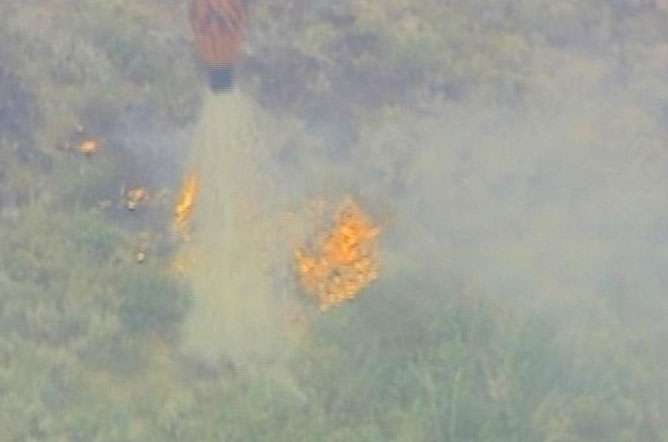 "It's real similar to an avalanche. You can wait for the avalanche to come down on its terms, or you can go in and do some type of treatment with fire and reduce the fuels up front," explained state fire management office Tracy Dunford.
On the defensive at New Harmony, federal officials emphasized that managed fires also reduce risk from overgrown forests.
"We were basically trying to make the community safer by doing what we were doing," said Bevan Killpack, with the U.S. Forest Service.
One evacuated camper at Scofield supports the concept.
"Yes. Yeah, I do. I think there's a lot of forest that needs to be thinned out," Gina Lund said.
But it's a harder sell to threatened property owners.
"Conditions up here are very, very dry. We haven't had a lot of rain. It just seems they would have probably put that thing out instead of allowing it to smolder," said Dale Green.
Like Gov. Herbert, many wonder if the agencies can be counted on to manage the risks correctly.
The governor says he wants a review of fire-management policies to make sure proper safeguards are in place. He says he'll take it up with federal officials in Washington, D.C.
E-mail: jhollenhorst@ksl.com
×
Related stories
Most recent Utah stories