Estimated read time: 2-3 minutes
This archived news story is available only for your personal, non-commercial use. Information in the story may be outdated or superseded by additional information. Reading or replaying the story in its archived form does not constitute a republication of the story.
Kim Johnson ReportingA 13-year old music composer recently won top honors at a national music composition competition. She is only the second student from Utah ever to win at the national level since the competition began 33 years ago.
Thirteen-year-old Jade Conlee started taking piano lessons when she was seven, and started composing her own music shortly after that.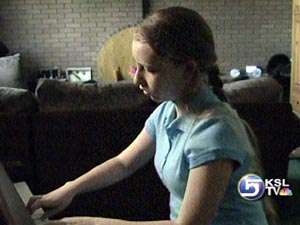 Jade Conlee: "I would just be playing my little five note scales and then I would sort of have an idea about how could I change this and make it sound better."
By the time Jade was nine-years- old she was already studying composition with a University of Utah music professor.
Jade Conlee: "It's amazing, I think, to make your own songs and create beauty out of your own self. The romantic period is probably my favorite in terms of music. I just like romanticism and impressionism, that's what really inspires me in terms of piano music."
Though numerous awards hang above her family's piano, none is as prestigious as the one Jade brought home last month. It's an honor she learned of through an email from her teacher.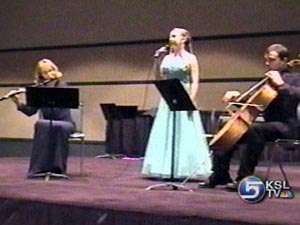 Jade Conlee: "He's subtle and so he sent me an email that said good news as the subject, and it said you won first place, you won the MTNA composition competition, congratulations. And so I saw it and I was like, and then I had to read it through another time."
Jade was then invited to Seattle to perform "Across the Azure Depths", her award winning composition for soprano, flute and cello.
With accolades accumulating at such a young age, we asked Jade, what next?
Jade Conlee: "I really don't know where I'm going to go with all of this. I just hope I can make the world more beautiful with my music."
And that, she is accomplishing already.
Jade is a student at Rowland Hall, here in Salt Lake City.
×
Most recent Utah stories