Estimated read time: 3-4 minutes
This archived news story is available only for your personal, non-commercial use. Information in the story may be outdated or superseded by additional information. Reading or replaying the story in its archived form does not constitute a republication of the story.
John Daley Reporting Claudia and Newell Perry nearly gave up hope of ever finding out who murdered their son Brad at a gas station 21 years ago. But now they may finally have some answers.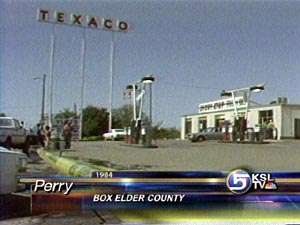 DNA evidence has helped police catch the man they say is responsible for that horrific killing in Box Elder County in 1984.
There was physical evidence left at the scene, but it wasn't until DNA technology got better and they retested, that they eventually came up with a match.
May 1984, 21-year old Bradley Perry, a gas station attendant was murdered, stabbed 15 times with a screwdriver. His skull was crushed with several blunt objects. For years police were stumped as they investigated 300 suspects and searched for the man witnesses described.
Police say now they have their man, 47-year old Glen Howard Griffin. He's in federal prison in California on unrelated charges. Police say just last month his DNA linked him to the crime.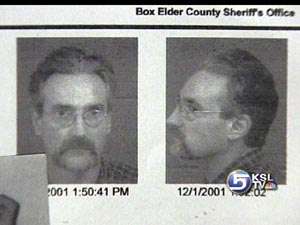 Officer: "There was a DNA sample that was recovered at the time of the crime. It was stored at the state crime lab under controlled conditions. And based on a database system they were able to match it up to a specific person, through a national database."
Perry's parents pushed authorities for years to reexamine what had become a cold case. His mother Claudia tells us, "We never expected it. We're thrilled and thankful and appreciative of all the help and money and effort it's taken to get to this point."
On the DNA technology which helped break the case, she says, "Isn't that wonderful? It's amazing and 21 years ago it wasn't there."
Officer: "Sometimes it looks like a cold case, but you're always reviewing it, reassessing it, reevaluating it."
In 1984 Janet Thomas was a clerk at a nearby 7-11, and today she's working at the same gas station where the crime occurred.
Janet Thomas: "I think it's great, especially for the parents, because they've been going through an awful lot."
Police say they aren't sure when Griffin will be returned to Utah for an arraignment, but when he does come back he'll be charged with first-degree murder. That's a capital offense; if convicted it could bring the death penalty.
Evidence came in the form of a tiny drop of blood on a dollar bill. Police say after the murder, the suspect, posing as a gas station attendant, made change for two customers. They noticed the blood and called police. The state DNA lab matched that blood to today's suspect.
It's the same technology that helped police nab the man referred to as the Parkway Rapist. A DNA match led police to Rudy Romero last fall, ten years after the crimes.
Police Chief Rick Dinse: "We anticipate we will have more of these occurring and solve more crimes of the past."
By state law, felons have to provide DNA samples, which are logged in a database. There are 28,000 samples in Utah's database. So far, a third of them have been processed and reviewed, and there have been results.
Stu Smith: Bureau of Forensic Services: "Out of those 8,000 samples we have solved 30 crimes that would not have been solved if not for DNA sampling. Any time that you can solve an almost unsolvable crime, it's exciting. "
×
Most recent Utah stories