Estimated read time: 1-2 minutes
This archived news story is available only for your personal, non-commercial use. Information in the story may be outdated or superseded by additional information. Reading or replaying the story in its archived form does not constitute a republication of the story.
SOUTH SALT LAKE -- Field fires have kept firefighters around the valley busy the last few days. It's hot, slightly windy and dry. When you add human error to the equation, firefighters say it's easy to get fires that could be avoided.
South Salt Lake fire Battalion Chief Terry Addison says all it takes to avoid starting a fire is a little common sense.
South Jordan crews say common sense probably would have prevented a field fire from burning off Bangerter Highway Friday. It wasn't huge, and firefighters knocked down the flames pretty quick, but they say it was most likely human-caused--possibly by something as simple as someone throwing a cigarette out the window.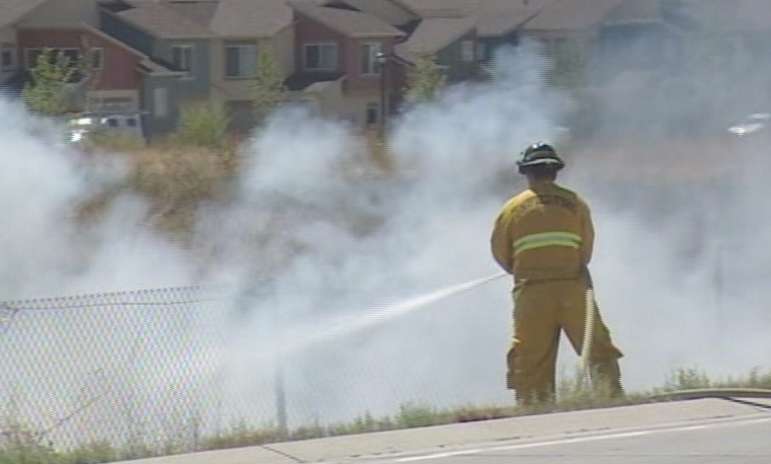 "Last week, we had one where somebody threw a cigarette out," Addison said. "It went up against a building, and the flames started going into the vent of the building. It turned into a larger incident. People could have been hurt."
Addison says field fires can be hard to fight because they can spread quickly. He thinks it's worth going through a few reminders of what not to do when it's hot and dry outside.
"Don't discard any lighted material--matches, stuff like that. No open burning, burning of leaves in the backyard. No illegal fireworks," Addison said.
No-brainers? Maybe, but Addison also points out something that's not as obvious.
"The catalytic converter can get hot. They park over grass, and just the heat can start the fire," he said.
These are good reminders, and fire crews hope Utahns will listen, but they're also hoping for something else: "Bring on the cold weather," they say.
E-mail: corton@ksl.com
×
Most recent Utah stories