Estimated read time: 2-3 minutes
This archived news story is available only for your personal, non-commercial use. Information in the story may be outdated or superseded by additional information. Reading or replaying the story in its archived form does not constitute a republication of the story.
SOUTH SALT LAKE -- Two pit bulls attacked a man in a South Salt Lake gas station parking lot Friday morning.
"You can see the bruise on his forehead. It was bleeding, and on his arm too," said Tesoro gas station owner Ahmed Nazir.
The attack happened around 6:30 a.m. as the man walked inside the Tesoro at 3900 S. Main St. Police say the attack appears to have been provoked by the man, who kicked one of the dogs.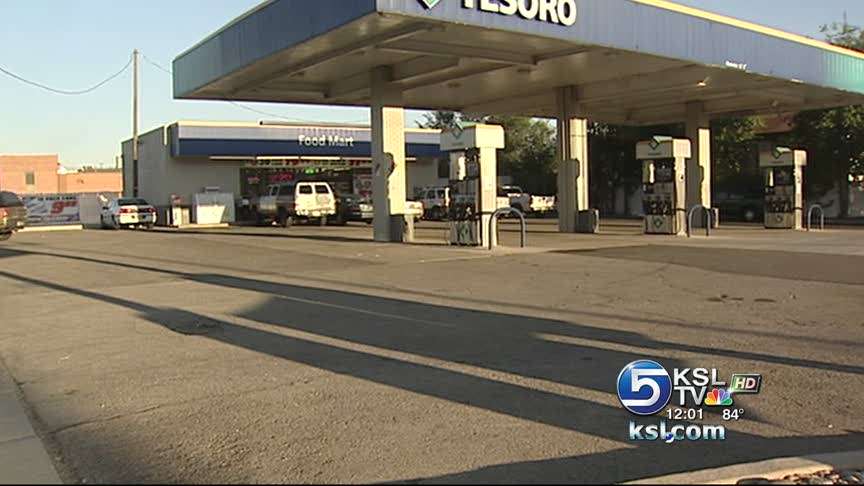 The man told police the two dogs started coming toward him in the parking lot and that he feared for his safety. He kicked one of the dogs when it got too close. Witnesses told police that the two pit bulls then started attacking the man, biting him on the arm and face. He was able to get away from them by running into the store, where the owner assisted him.
"I came out of my restroom and I see my door locked. I see that two guys are standing here and one was bleeding. So I asked him what happened, and he said he was outside and the dog attacked him," said Nazir.
As paramedics arrived at the gas station and attended to the man, police say another patron informed them that they had seen the dogs a few blocks west. Officers located the dogs and took custody of them.
"We have two dogs, two pit bulls that we've taken to our animal shelter. They are currently being housed at the shelter," said Capt. Brian Stahle of the South Salt Lake Police Department.
Cpt. Stahle say as officers approached the dogs they were very receptive and showed no signs of aggression. He says they were also wearing collars.
"The animal control has checked to see if there are any license tags on them, or if there are any microchips, but they don't have either on them. So, were following up on other information trying to locate the owners," Stahle said.
Police say once they find the owners, they're going to make sure that the animals have been vaccinated and licensed. They will also be looking into possible animal at large charges.
E-mail: spark@ksl.com
×
Most recent Utah stories