Estimated read time: 3-4 minutes
This archived news story is available only for your personal, non-commercial use. Information in the story may be outdated or superseded by additional information. Reading or replaying the story in its archived form does not constitute a republication of the story.
AMERICAN FORK -- A construction project along Interstate 15 in Utah County is making obvious progress. The Utah Department of Transportation is building some very big overpass bridges as part of a major project near American Fork.
UDOT has found success in building bridges off site, then moving them into places along Interstate 215 and Interstate 80. It saves time, long closures and headaches for drivers. Now builders will attempt moving some very long bridges into place over I-15.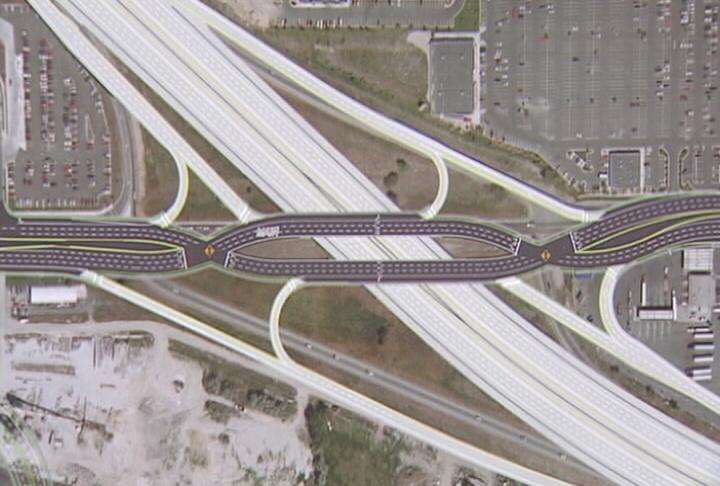 If you saw the Utah Highway Patrol car escorting a very long, oversized load traveling south on Interstate 15 Thursday, its final destination is in American Fork. It's a critical part of a new bridge being built at what UDOT calls a "bridge farm."

"They see these structures going up here and think maybe we are building a bridge over here, and actually we are building a bridge here to move over there into place, and it's actually going to be just south of the existing I-15 bridge," said Joe Walker, with Access Utah County.

UDOT will use self-propelled modular transports to slowly move the new bridges to the freeway. The two sections, at 190 feet each, will be the longest UDOT has ever built off site and moved into place.

"We've done a lot of testing, and a lot of science has gone into this," Walker said. "We know we can do it, but it's going to be interesting to see how it happens. We've never done anything quite this long before."

![](http://media.bonnint.net/slc/1369/136901/13690104.jpg)

Pioneer Crossing will be a new east-west connector from American Fork through Lehi to Saratoga Springs. The project also includes improvements to the I-15 interchange at American Fork Main Street and a new 60-inch water main.*[ -UDOT](http://www.udot.utah.gov/pioneer/)*

The new bridges will connect the highway under construction right now, known as [Pioneer Crossing](http://www.udot.utah.gov/pioneer/), which will connect Redwood Road in Saratoga Springs with I-15 in American Fork. UDOT is building a new type of interchange, known as a "diverging diamond" here. It's the first one built from the ground up in the United States, and while it may appear to be counterintuitive, it will move traffic through the interchange much faster.

"It's safe. It's efficient. It's going to function great, but it's going to take some getting used to for those who are going to be driving it. With two bridges parallel and the traffic flipping over, it's going to take some adjustment," Walker said.

It will take a couple of months to actually build the bridges in the nearby bridge farm. When they are ready, the bridges will be moved into place in a matter of hours, requiring the freeway to be shut down for a relatively short time. A closure expected to happen in the middle of the night sometime in October.

E-mail: spenrod@ksl.com

×
Related links
Most recent Utah stories