Estimated read time: 2-3 minutes
This archived news story is available only for your personal, non-commercial use. Information in the story may be outdated or superseded by additional information. Reading or replaying the story in its archived form does not constitute a republication of the story.
SALT LAKE CITY -- You want proof the federal stimulus money is doing what it's meant to do? The Small Business Administration says, look no further than Utah.
SBA Administrator Karen Mills came to Salt Lake City to highlight small business owners helped by federal stimulus money pumped into her agency. She spent part of her day at Midtown Manor, a nursing home near 100 South on 900 West.
Just in Utah, Mills says, "A thousand loans, totaling more than $200 million, has gone out in the Recovery Act."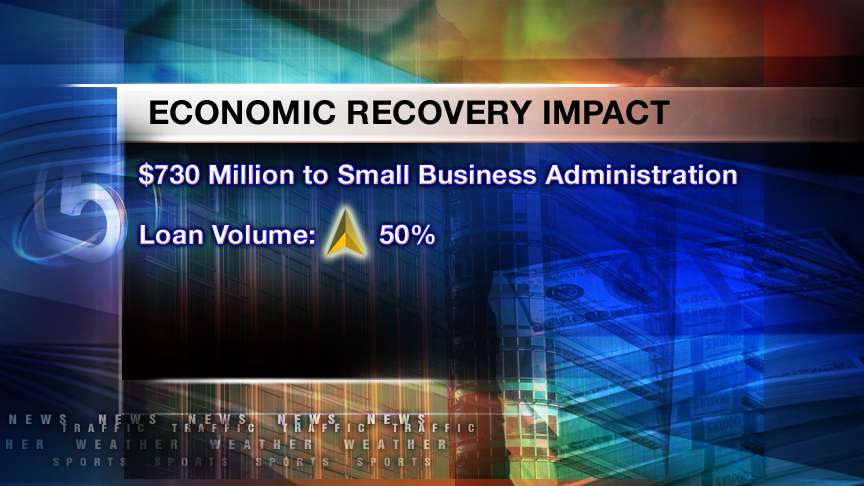 Robert Adams is the new owner of Midtown Manor. He always wanted to own a nursing home, but he tells KSL he didn't think he'd be able to raise the capital to do it for another five to 10 years. His wife urged him to check out funding anyway.
"What can I say?" he asks. "Four months later, we own a nursing home."
Mills says the SBA got $730 million through the American Recovery and Reinvestment Act. That money is going, she says, to help unlock the small business lending market and get capital flowing again.
"It's working," Mills says. "In small business lending, we are now back, in July, to the levels that we were in 2008."
Mills says the money is being used to eliminate and reduce fees for business loans, raise the guarantees for business loans, and expand access to investment capital for small businesses by increasing funding levels for SBA-licensed Small Business Investment Companies. She believes the federal stimulus money will continue to provide reduced- or zero-fee loans for small business start-ups through at least October or November.
For Adams, it's the embodiment of the American Dream. "You know, it's been a life-changing experience for us," he says. He believes he saved more than $50,000 because of the waiver of the guarantee fee on his loan.
Midtown Manor has 70 employees and provides long-term care to about 80 residents. The SBA says many of the people who live there are veterans, and many others would be homeless without Adams being in business.
E-mail: bbruce@ksl.com
×
Related links
Most recent Utah stories