Estimated read time: 2-3 minutes
This archived news story is available only for your personal, non-commercial use. Information in the story may be outdated or superseded by additional information. Reading or replaying the story in its archived form does not constitute a republication of the story.
SALT LAKE CITY -- A debate over a demolished home has come to a head with a tagged message on the Salt Lake City construction site.
The property owner demolished the historic house weeks ago to make room for a new and bigger home. Over the weekend, taggers sprayed the phrase "Rich People Destroy History" at the site. They also drew anarchy symbols surrounding the message.
Annie Payne, who lives a couple doors up the block, says it was only a matter of time before this happened.
"There's no outlet for the frustration that's going on. We've complained to the city, the county, the historical society, the state, everybody that will listen; and we always get the same answer--that there's nothing that can be done," Payne said.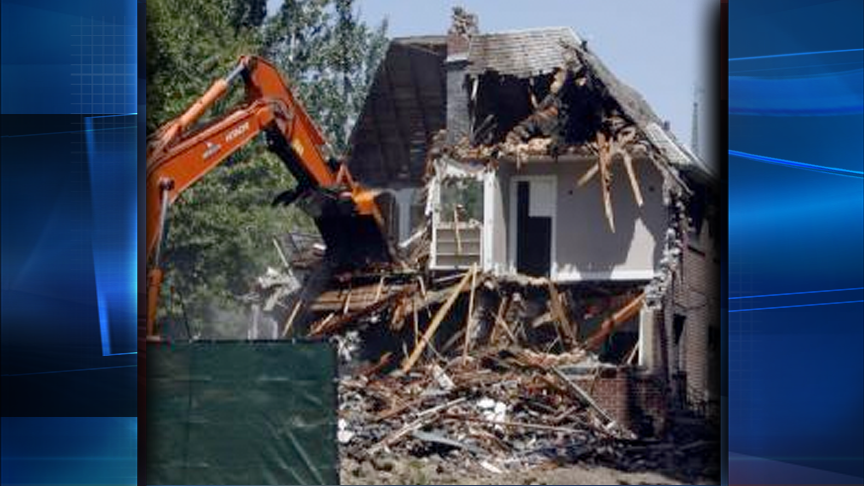 The property owner at 1547 Yale Avenue, Tom Hulbert, demolished the 2,300 square-foot historic home weeks ago. Hulbert says on his website that the excessive costs prevented him from restoring the original home.
Now the city has approved his plans to build a three-level home plus a basement, totaling 7,000 thousand square feet. Appeals to city planners and Mayor Ralph Becker failed to stop the project.
Becker's spokeswoman says: "The mayor is an ardent supporter of historic preservation efforts and because of this can certainly understand where the neighbors are coming from. However, the mayor supports the planning and building processes in our city. We have laws and ordinances in the city, and the mayor, like any other resident, cannot pick and choose which ones to follow or not follow."
Some city council members want to change things, including setting up a local preservation area through this community.
"People have to go through a process to tear down a home or make major changes within a home that's in a preservation area," explained Salt Lake City Councilman J.T. Martin.
Hulbert wasn't available for comment Monday because he's on vacation. The Salt Lake City Council is scheduled to discuss historic preservation the second week of September.
E-mail: ngonzales@ksl.com
×
Photos
Most recent Utah stories