Estimated read time: 2-3 minutes
This archived news story is available only for your personal, non-commercial use. Information in the story may be outdated or superseded by additional information. Reading or replaying the story in its archived form does not constitute a republication of the story.
SALT LAKE CITY -- A natural gas leak forced the evacuation of dozens of people Monday morning near the University of Utah. Construction workers punctured the gas line while installing a sprinkler system.
"There were flags here representing lots of buried lines," said Questar Gas spokesman Darren Shepherd.
But somehow those markings didn't prevent construction crews from hitting the gas line. They were working near 100 South and 1455 East on the University of Utah campus when it happened.
"The gas had a place to escape. It's lighter than air, so it just rises and dissipates harmlessly into the atmosphere," Shepherd said.
Officials say there was no real danger, but evacuations were ordered just to be safe.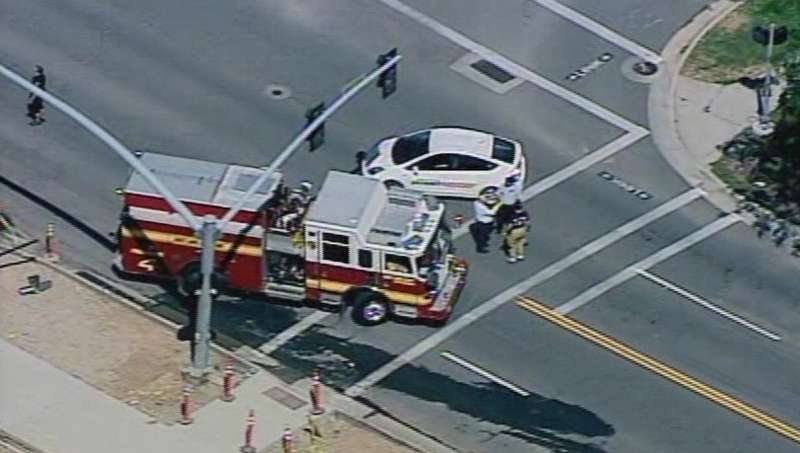 "We evacuated approximately 50 people from, I think, three different structures around the site and isolated the area," said Battalion Chief Dan Walker, with the Salt Lake City Fire Department.
Now the question is whether the lines were marked properly. No one is saying just yet. Maybe they were and the contractor just went too close, or maybe they weren't.
"Maybe they weren't marked properly, and the contractor was in a safe area they thought and hit the line, Shepherd said.
It's something Shepherd says Questar will be looking into.
A similar scenario played out in March of this year when a construction company was installing a fiber-optic line and hit a natural gas line, forcing the evacuation of thousands of people. As it turns out, the line was never marked. A Questar subcontractor went to mark the spot, but it was too snowy and slushy to paint and the message never got passed on.
As for Monday's incident, Shepherd said, "It all depends, and that's something we need to take a look at. Maybe a week or two out, we should know."
Questar sealed off the gas line and then repaired the line. Gas service was back up and running by Monday afternoon.
------
Story compiled with information from Courtney Orton and Marc Giauque.
×
Related stories
Most recent Utah stories