Estimated read time: 2-3 minutes
This archived news story is available only for your personal, non-commercial use. Information in the story may be outdated or superseded by additional information. Reading or replaying the story in its archived form does not constitute a republication of the story.
SALT LAKE CITY -- Salt Lake City fire investigators have a burning mystery on their hands: Who would start a fire in a brand new school?
It's a question they're working hard to answer, especially since students were set to move into a few of the new classrooms later this month.
The fire is being labeled as arson mainly because of where the two ignition sights are located: one in the contractor's office; the other in the sub-contractor's office. Investigators feel whoever did this knew exactly what they were doing.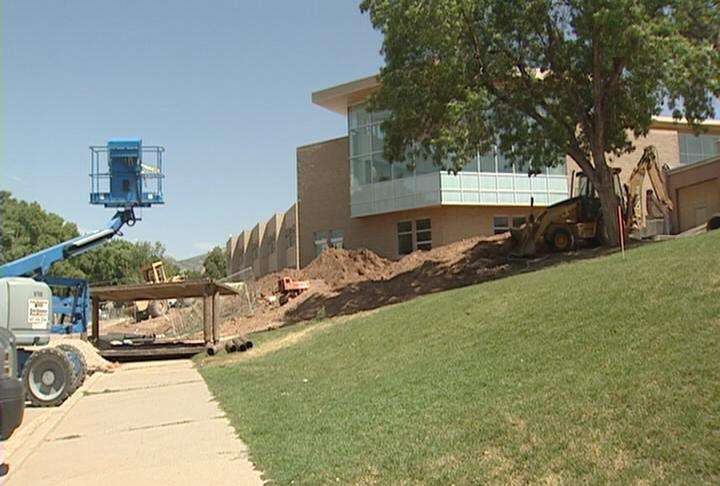 "Somebody intended to light these fires," said Salt Lake City Fire spokesman Scott Freitag. "We don't have a motive, or what they were trying to do, but we do know they intended to light those rooms on fire."
As principal of Hillside Middle School, Heidi Larsen is angry and in disbelief about what has happened to her new school.
"Whether they wanted to harm the kids or not, they are harming the kids--their educational experience," Larsen said.
Firefighters were called to the newly-constructed school at 2375 Garfield Avenue in Salt Lake Thursday night. It didn't take them long to figure out it's an arson case.
Blueprints, plans, drawings--all the paperwork needed to build the new school--were inside the contractor's and subcontractor's offices. They burned to nothing.
"It's a terrible sort of crime," Freitag said. "But to do it in these sorts of places, with our children, then it's terrible. It's a bad situation.
The old Hillside Middle School is right next to the new building. Instead of the end of August, it will now be October before some students can move in, which is still right on target for the new schools' opening.
Still, why someone would start a fire at a school is beyond anything Larsen can understand.
"Why would somebody do something when we're already in economic hard times?" she said.
Damage, so far, is estimated at a $250,000, which Larsen says would pay for more teachers and a lot of supplies. Investigators don't have a motive yet but say they'll do everything they can to find one and figure out who did it.
------
Story compiled with contributions from Alex Cabrero and Andrew Adams.
×
Most recent Utah stories