Estimated read time: 2-3 minutes
This archived news story is available only for your personal, non-commercial use. Information in the story may be outdated or superseded by additional information. Reading or replaying the story in its archived form does not constitute a republication of the story.
SALT LAKE CITY -- In this tough economy, many families have had to give up their pets because they can't afford to feed them. So this weekend, volunteers will be collecting and distributing pet food.
The project is called "Will Bark for Food." Best Friends Animal Society and a couple of Utah Food Pantries are working with Petco Stores around the valley to help pets and their families stay together.
Paco is a 5-year-old long-haired Chihuahua. His owner, Megan Sellers, a single mother of two, gave up the family's other dog but is still having a hard time making ends meet.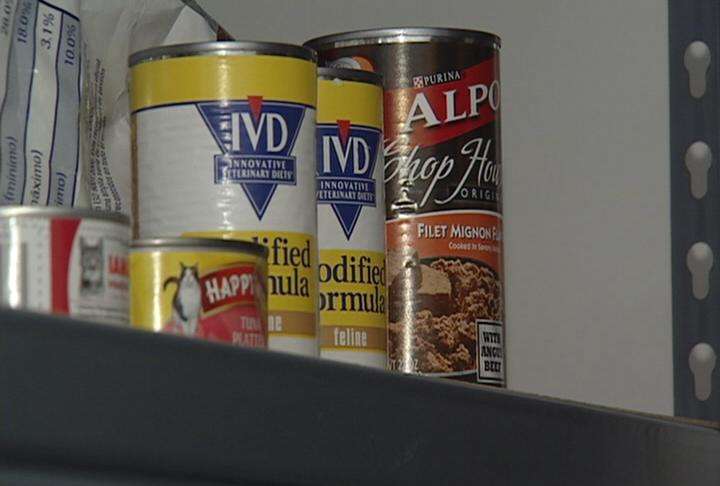 She says, "They helped us with dog food last week at the food pantry, and it was a big help. [It] saved me a lot of money, and not having to go buy dog food and the money can go to better use for my kids now."
Community food pantries are now providing food for people and their pets. This is the second part of a sad story about today's economy.
The Rev. Deacon Steve Alder of St. Paul's Episcopal Church says, "And when we're able to give dog food and cat food, those pets stay at home. They're not on the streets, and they're not in our animal shelters."
Saturday's pet food drive will raise awareness of the problem and the shortage.
Temma Martin, with Best Friends Animal Society, "What we're doing right now is trying to collect 10,000 pounds of pet food to be donated to, to be taken to the Petco location in Sugar House or any of the other Petco locations on Saturday, and all of that food it going to do to 29 food pantries throughout the valley."
For pets like Paco who is more than a friend, he's family.
Kathy Jones, Bountiful Community Food Pantry says, "If people can understand how much it means to the clients that we serve, that they are able to keep their families intact and not have one more heartache to deal with, I believe people have such goodness in their hearts, they will respond to the call."
Petco locations
Midvale: 1090 E. Fort Union Blvd.
West Jordan: 6842 S. Redwood Rd.
Sugar House: 1165 E. Wilmington
Draper: 195 East 12300 S.
South Jordan: 11639 South Parkway Plaza Dr.
West Bountiful: 181 North 545 W.
Park City: 6030 Market St. Suite 130
Orem: 85 S. State St.
Layton: 2095 Harris Blvd.
Riverdale: 4153 Riverdale Rd.
Harrisville: 390 East 525 N.
E-mail: cmikita@ksl.com
×
Most recent Utah stories