Estimated read time: 2-3 minutes
This archived news story is available only for your personal, non-commercial use. Information in the story may be outdated or superseded by additional information. Reading or replaying the story in its archived form does not constitute a republication of the story.
SALT LAKE COUNTY -- Law enforcement officers from all across Utah and Nevada took part in some new training in Salt Lake County Wednesday afternoon.
For years, police officers trained by shooting paper targets, or mannequins, or even a bad guy on a video screen. But officers say that's not quite what it's like when the situation is real.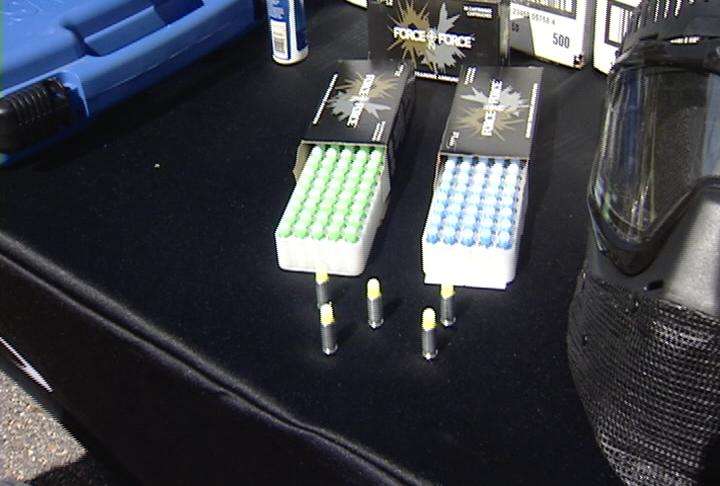 "Training is absolutely foundational," said Salt Lake County Sheriff Jim Winder. "The expectation that a man or woman is going to go out on the street and engage in a situation that requires them to make a micro-second decision and never prepare them for that is ridiculous."
The new Force-On-Force training system was created by ATK in Clearfield. It involves what they call "reality training."
"When an officer is out there in the street, they want to be geared up in what they use," said Rick Stoeckel, an ATK employee who helps train police officers with the system.
Stoeckel continued, "They love this kind of thing because it gives them the feeling of being prepared when they go out on the street. It's second nature, and they really do a good job with it."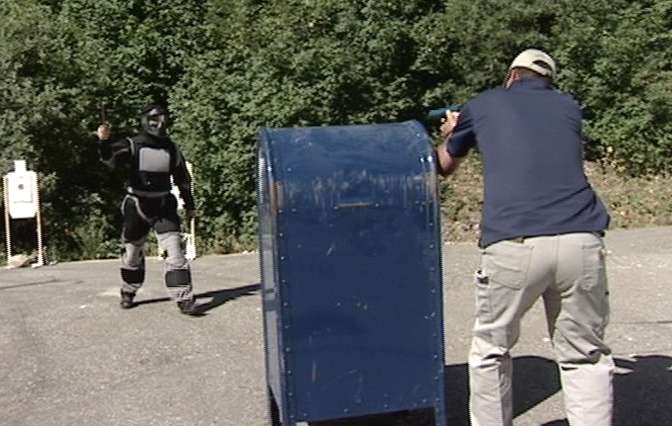 The training is kind of like glorified paintball. Officers use guns loaded with paint-tipped, non-lethal bullets to engage other police officers wearing protective gear. The idea is to get them emotionally into the scenario, something Stoeckel says paper targets just can't do.
"There's no emotion. Your heart isn't pumping and all, that kind of stuff. It makes a big difference when you're out there on the street," Stoeckel said.
It's the kind of difference that could mean life or death for the officer and the other person.
"Hopefully, we have better resolutions. We're not shooting people when we have other options, and when we do have to use deadly force, it's used effectively, appropriately and safely," Winder said.
Salt Lake County has not yet decided to buy the Force-On-Force system. Sheriff Winder says it will be brought up in meetings to see if it's something the agency would like to buy.
E-mail: acabrero@ksl.com
×
Most recent Utah stories