Estimated read time: 3-4 minutes
This archived news story is available only for your personal, non-commercial use. Information in the story may be outdated or superseded by additional information. Reading or replaying the story in its archived form does not constitute a republication of the story.
SALT LAKE CITY -- A federal grand jury has indicted a Salt Lake City law firm and its employees, accusing it of immigration fraud. Authorities said it is the largest fraud case of its kind in Utah history.
The indictment unsealed Tuesday afternoon and obtained by KSL NewsRadio accuses the Alcala Law Firm of visa fraud. The indictment allege firm employees conspired to fraudulently obtain temporary worker visas for illegal immigrant employees who were already hired and in the country illegally.
On its website, the Alcala Law Firm bills itself to businesses as able to "provide expertise to businesses looking for ways to hire and retain legal foreign workers. Our immigration attorneys have extensive experience in all INS requirements for guest worker programs such as H-1B and H-2B visas."
The indictment charges the firm with conspiring to obtain visas under false pretenses for companies who knew their employees were in the country illegally.
"Notwithstanding this fact, conspirators would instruct the employers and foreign-national workers with regard to the H-2B visa program," the indictment said.
At a news conference Tuesday afternoon, federal prosecutors would not say if the companies -- which include landscapers, roofers, steel and other labor businesses -- were in on the conspiracy. Some went to the firm thinking they were legitimately going to get help to solve a problem.
"It's an open investigation," U.S. Attorney for Utah Brett Tolman told KSL NewsRadio. "We're going to still find out in the next days or weeks or months the involvement of these companies or individuals."
Among those working for the firm were a former U.S. Border Patrol agent and a former visa worker at a consulate in Mexico.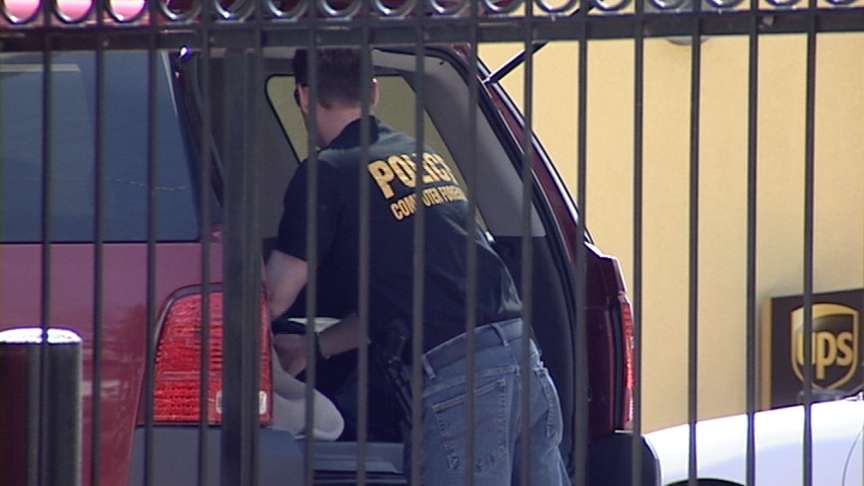 Paul Maldonado, deputy special agent in charge with U.S. Immigration and Customs Enforcement, says, "During the investigation, we learned that Mr. Alcala often sought to reassure his clients that his actions were above board by reminding them that his legal team included a former border patrol agent."
Their expertise was key to the fraud, Tolman claimed.
"In order to perpetrate this fraud, they needed to have individuals who had knowledge and held positions of trust," he said.
In some cases, the indictment alleges documents that would have revealed the employees to be in the United States would be altered. Some employees would also be flown to Mexico with paperwork to make it appear as though they had never entered the U.S., the charging documents state.
The indictment also accuses the firm's employees of seeking more visas from the federal government than they needed -- in order to pool them. Those visas may have been handed out to others who didn't work for the companies, said Ed Moreno with the U.S. State Department.
Moreno could not say what became of the workers who got the estimated 5,000 fraudulently obtained visas. They are likely still in the country, authorities conceded.
"And that's an abuse of the system and leads to people we really don't want in this country," Moreno said.
Eight people were arrested Tuesday including James Hector Alcala, 41; Carlos Manuel Vorher, 43; Carlos Enrique Gomez-Alvarez, 41; Daniel Trigo Villavicencio, 30; Gustavo Ballesteros-Munoz, 45; Andres Lorenzo Acosta Parra, 31; Florentino Jose Ayala Villarreal, 39; and Olga Adriana Garza Muniz, 47. They are all due in federal court on Wednesday.
The investigation began 18 months ago and includes multiple government agencies, including the U.S. Department of Labor, and Immigrations and Customs Enforcement.
The investigation is ongoing, but authorities say many of the employers innocently sought advice from the law firm. The status of those who received visas is still unclear.
Calls to the Alcala Law Firm seeking comment were not immediately returned on Tuesday.
------
Story compiled with contributions from Ben Winslow and Sandra Yi.
×
Photos
Related links
Most recent Utah stories