Estimated read time: 2-3 minutes
This archived news story is available only for your personal, non-commercial use. Information in the story may be outdated or superseded by additional information. Reading or replaying the story in its archived form does not constitute a republication of the story.
OGDEN -- A community in Ogden is coming together after fire destroyed an apartment building. The fire started around 3 p.m. Sunday and left 83 people homeless.
The American Red Cross and the Community Emergency Response Team began setting up shelters for those families displaced by the fire near 2300 Quincy Avenue. But community members came through as well.
---
When you see a community effort like that, it was just heartwarming.
–Fred Henderson, ARC
---
By 10:45 p.m. Sunday, 47 of the 83 people displaced by the fire still needed a place to stay. The Red Cross was going to open a shelter, but then community members started showing up, offering shelter to those in need. Within an hour, only one family was left, and they were placed in a hotel.
Fred Henderson of the American Red Cross was overwhelmed by the community response. "When you see a community effort like that, it was just heartwarming. It just about knocked me over."
"We have people coming in with food, clothing, and offers to let people stay in their homes," he said.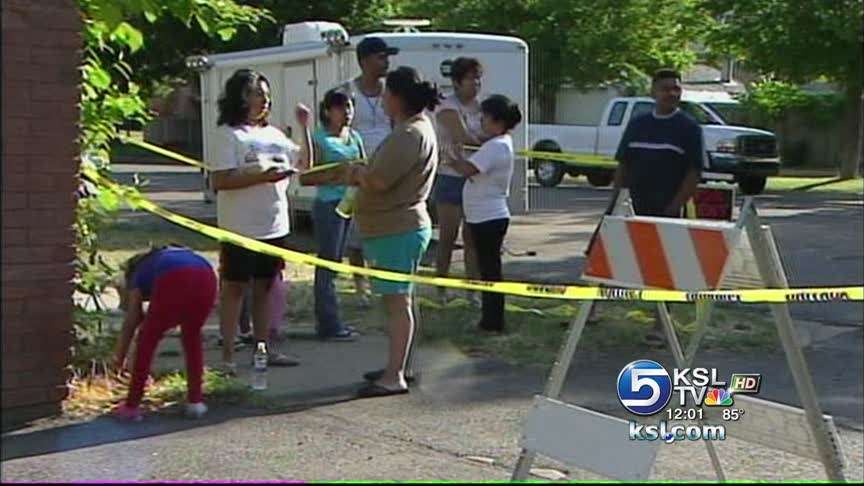 The fire swept through the 30-unit building, leaving 83 people homeless and the majority of their things destroyed. Many people came back Monday morning, hoping to go inside.
Apartment resident Lucero Santillan said, "We wanted to see if anything was left."
Shannon Ewing came back Monday hoping to find her three cats. They were locked inside her apartment during the fire.
"My cats, I love to death," she said. "They're on the cover of my phone. So any time I look at my phone, they're there. And now they're inside."
Deputy Chief Chad Tucker of the Ogden City Fire Department said, "We feel for them. We have a large number of people that have been affected. That makes it even worse, but even if it's one family, we feel for them because they've lost so much."
Tucker says some of the residents will be allowed back into the structure sometime Monday. But he says most of the residents will find most of their possessions have been destroyed.
"We feel for the families. That's why we want to take the time today and see if we can get what's important to them out of the building," he said.
Residents who want to try to recover items from the building are being told to show up after 3 p.m. If the structure is safe, a firefighter or CERT member will escort them inside.
The fire marshal is going through what's left of the building searching for a cause. Tucker says they don't know if it's accidental or suspicious. "We don't have anything pointing in that direction right now," he said.
Some residents say there is no sprinkling system or fire extinguishers in the '70s-era building.
------
Story compiled with contributions from Shara Park, Ben Winslow and Randall Jeppesen.
×
Related stories
Most recent Utah stories