Estimated read time: 2-3 minutes
This archived news story is available only for your personal, non-commercial use. Information in the story may be outdated or superseded by additional information. Reading or replaying the story in its archived form does not constitute a republication of the story.
SALT LAKE CITY -- A Utah man is catching the vision of the Mormon handcart pioneers. He's reenacting the trek to the Salt Lake Valley all the way from Iowa City.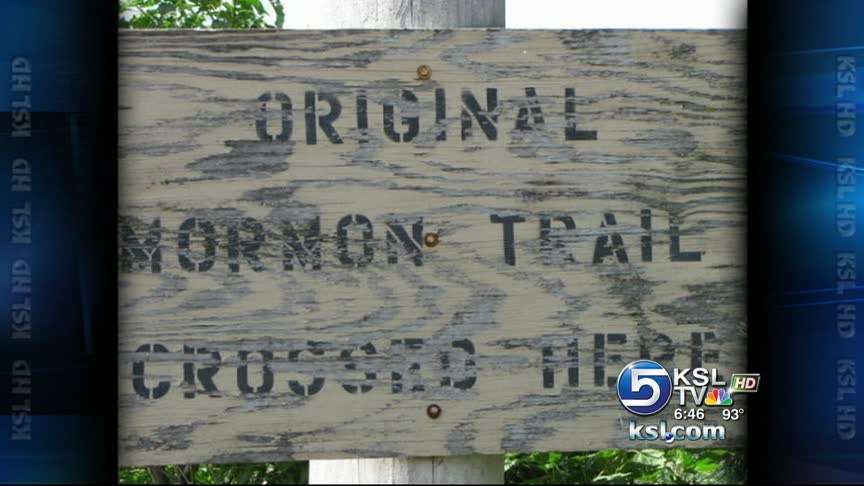 Following in the footsteps of the pioneers, Lynn "Doc" Cleland is crossing the plains by handcart. We caught up to Doc via webcam while he was trekking across Nebraska.
"I couldn't get the understanding of what it was like until I did it," he said.
His great-great-great-great-grandmother, Sarah Goode Marshal, and her six children came to the Salt Lake valley with the first handcart company. Now, 153 years later, Doc is making the 1,400-mile trek though the landscape has changed a bit.
"I wanted to know on a daily basis what it was like to have to do what they did, and you can't do it unless you walk it," he said.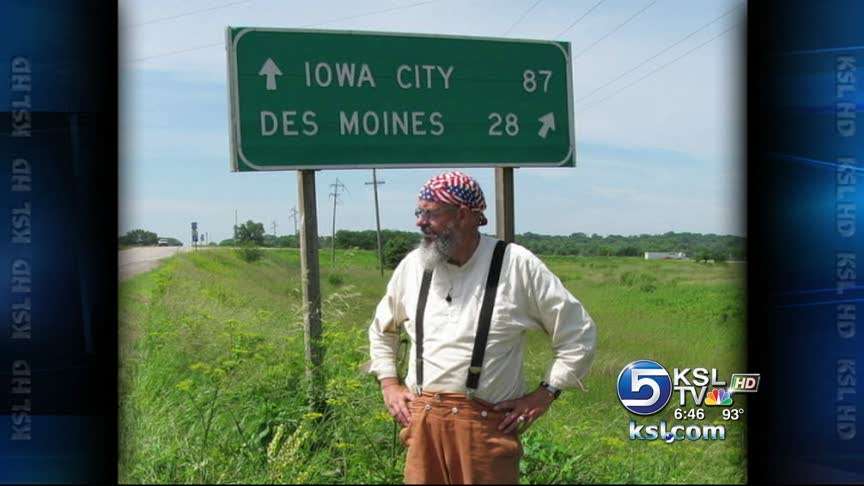 He walks several miles every day. In one day he logged 23 miles on foot! He pulls his 1850's-style handcart, which he built himself. It weighs more than 200 pounds.
He wears period clothing and sleeps in a canvas tent. Even the food he eats is reminiscent of pioneer times.
"I eat 12 ounces of self-rising flour a day, which isn't very much, it's like 1,000 calories. And I eat a little beef jerky every couple days and whatever I can find on a tree," Doc said.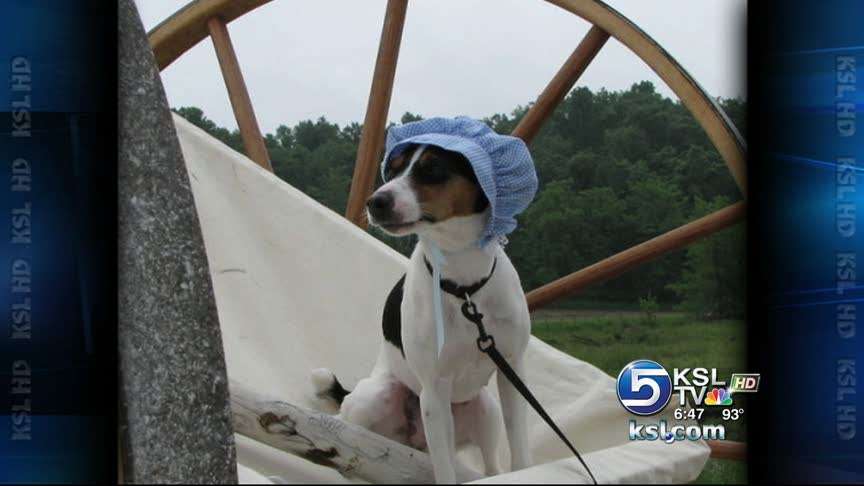 And like the pioneers, he's not without trials. Blisters, weather and the terrain can make his trek difficult at times.
"That's the hardest part of it is the hills, it's having to pull this 217 pound wooden anchor up these mountains," he told us.
He says despite some rough days, it's knowing he has support back home that keeps him going.
And if his great-grandmother with six children can do it, he says he should be able to also.
Doc isn't alone on his adventure; his travel companion, Bessie, is along for the ride. He plans to reach the Salt Lake Valley on Sept. 26, just as the handcart company did in 1856.
E-mail: aforester@ksl.com
×
Related links
Most recent Utah stories