Estimated read time: 2-3 minutes
This archived news story is available only for your personal, non-commercial use. Information in the story may be outdated or superseded by additional information. Reading or replaying the story in its archived form does not constitute a republication of the story.
John Daley Reporting The REAL organization has been under pressure to make its financial picture public after successfully lobbying for tax support for a new stadium.
Utah's pro soccer franchise released financial documents today in its bid today to land a deal to build a new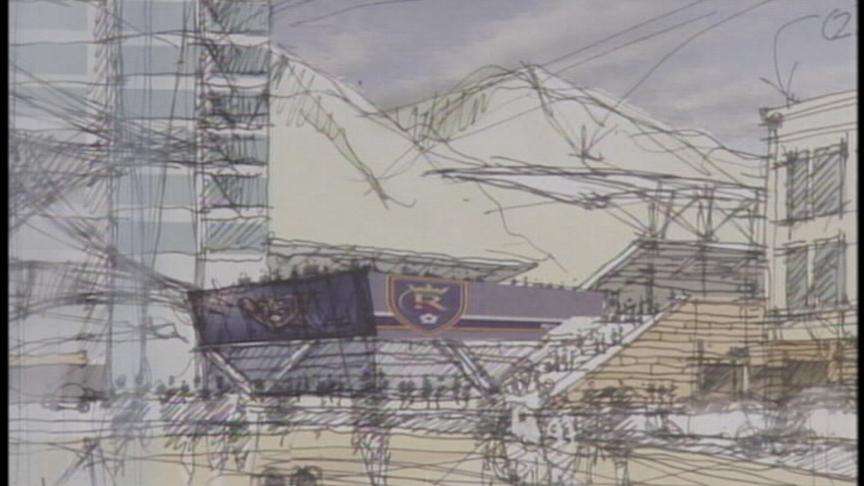 stadium in Sandy.
The team delivered fifty pages of financial documents to Salt Lake County officials and to members of the media before holding an informal meeting with reporters to flesh out the details.
At first look, the dozens of pages of spreadsheets raise more questions than they answer, and there's no summary statement to give you a roadmap.
Here's the bottom line for the "Project Beehive" as it's being called: It's a 140 million dollar deal with Sandy and Salt Lake County taxpayers contributing 45 million dollars, about 32%; with nearly 95 million, about 68%, coming from private debt and private funding, including 24 million dollars from investment banker Goldman Sachs.
County officials say it'll take four to five weeks to study it thoroughly and evaluate if it make sense financial.
Dean Howes, CEO, Real Salt Lake: "Other than the specifics of those financials, I would want everybody to understand, we made a statement to everyone, especially the community of Utah to be transparent and we've done such."
Meantime, one of the project's chief critics we talked to this morning was skeptical because the initial documents handed out were a series of spreadsheets.
Chief Administrative Officer Doug Willmore: "Number one, you look at the stadium financing plan. You look to see, can they handle whatever debt service they have that's no different than asking if a homeowner, a borrower, if they can handle a mortgage payment."
Steve Pace, stadium deal critic: "I think if nothing else the fact that there is no narrative with this thing, but just a bunch of spreadsheets that say forecast tells you a lot about where this project is."
County officials say the eight members of the debt review committee, which includes the county's treasurer and auditor, will review the documents. An independent consulting group called ERA will review the documents as well. Then they expect to make a recommendation to the mayor next month.
A big announcement came from ReAL CEO Dean House--one of the best known American soccer players, 17-year-old Freddy Adiu, is coming to play for ReAL Salt Lake starting next season.
Today, ReAL Salt Lake announced it has acquired Freddy Adu from the D.C. United. Freddy Adu became the youngest athlete to sign a pro team sports contract when he signed with the D.C. United three years ago.
×
Most recent Utah stories