Estimated read time: 2-3 minutes
This archived news story is available only for your personal, non-commercial use. Information in the story may be outdated or superseded by additional information. Reading or replaying the story in its archived form does not constitute a republication of the story.
MOAB -- Friends and family of a Moab woman are now demanding justice and answers for her mysterious death.
Officially, Shannon Shephardson died from complications of chronic alcoholism, but she had numerous injuries. Investigators believe she fell down the stairs, but her supporters say someone killed her.
Shephardson's relatives and supporters took to the streets Tuesday, marching from a city park in Moab to the county courthouse.
"We are here to get her the justice that she deserves," said Shepharddson's daughter, Brittney Young.
Shepardson was found last October lying unconscious in the driveway of her ex-boyfriend's home on the outskirts of Moab. She was in a coma on life support for two weeks. Her friend Angie Nicol visited her in the hospital just before she died.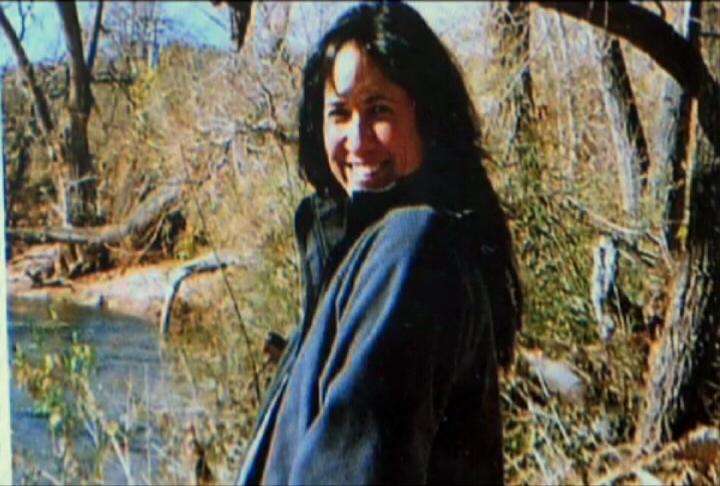 "When I saw her, she did not even look like the same person really. And I had them show me all of her bruises," Nicol said.
The death certificate says "manner of death undetermined" and "immediate cause: complications of chronic alcoholism." But a significant contributing factor is listed: "multiple blunt force injuries."
"Bruise on her forehead; and her back, contusion. She had bruises all over her arms and legs," Nicol said.
Shephardson's leg was fractured in two places.
"The family's being told that my sister, she fell down a set of stairs, which caused her injuries, and that she's also died of chronic alcoholism," said Shephardson's sister, Shauna Jones.
The stairs in question are three concrete steps at the front door of the home -- a significant distance from the front of the driveway where Shannon was found.
"That is impossible for that to be the scenario that the law enforcement agency has come up with here in town," Jones said.
But Grand County Sheriff Jim Nyland insists his investigators are still working on the 9-month-old case.
"Right now, those injuries, none of them were life-threatening. They were all superficial. We have a case where there was a lot of alcohol abuse," Nyland said.
Shephardson's friends and family have their own theory.
"We believe that this is a domestic violence case, and we just believe that maybe they don't have enough resources to investigate it properly," Jones said.
The protesters are demanding a new investigation by an outside agency.
"It needs a fair, a fair shot," Nicol said.
"You know, I'm the type of individual that I've tried to investigate every single crime that's ever happened in the last 30 years and try to come to a reasonable conclusion with them all. So, I don't think there's any reason to do that," Nyland said.
"A second set of eyes never hurts anybody," Jones said.
There was a previous altercation between Shephardson and her ex-boyfriend, a brawl two years ago in which both were injured. Police then couldn't determine who was the aggressor. The ex-boyfriend has subsequently moved out of state.
E-mail: jhollenhorst@ksl.com
×
Most recent Utah stories