Estimated read time: 1-2 minutes
This archived news story is available only for your personal, non-commercial use. Information in the story may be outdated or superseded by additional information. Reading or replaying the story in its archived form does not constitute a republication of the story.
KAYSVILLE -- A woman in Kaysville has devoted her life to helping people she has never met. For that, we gave her a High 5.
Joye Kuhn started out making quilts for family members and close friends. Six years ago, she heard of a need for 4,000 quilts in the Chile area and she got to work. She hasn't stopped much since then.
"Baby dolls, stuffed animals, T-shirts, newborn infant kits, hygiene kits, just so many things. There is always something that needs doing," she said.
"One year we made over 300 pairs of gloves. It was just a summer project actually. They came in mighty handy for some poor people who didn't have any," she explained.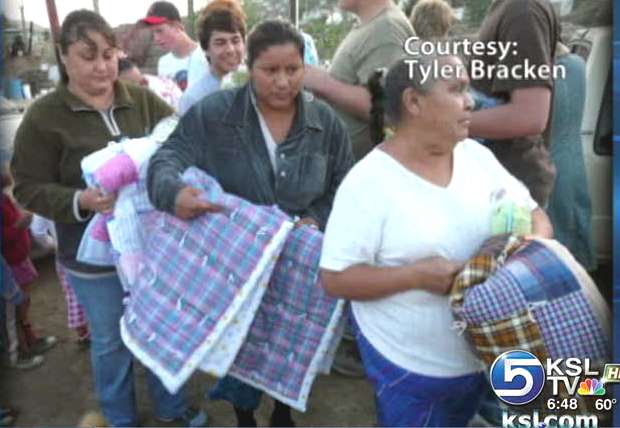 Joye's grandson, Tyler Bracken, nominated her for a High 5. "We just got back from Mexico and we had hundreds of quilts. Ninety percent of them are made by her, and she always did them without looking for any sort of reward or recognition," he said.
Tyler has personally delivered many of the quilts and other items his grandma has made over the years. And although Joye has never seen someone receive her gifts firsthand, she believes even her simple efforts are making a difference.
"I've slowed down now," Joye said. "I can't work nearly as hard or as long as I used to. But it's still something I can do and I think we all need something to make us feel like we are helping something else."
If you'd like to nominate someone for a High 5, click the link on this page.
E-mail: bwalker@ksl.com
×
Related links
Most recent Utah stories