Estimated read time: 1-2 minutes
This archived news story is available only for your personal, non-commercial use. Information in the story may be outdated or superseded by additional information. Reading or replaying the story in its archived form does not constitute a republication of the story.
SALT LAKE CITY -- Utah is a young state with young workers. Jim Robson, an economist with the Utah Department of Workforce Services, says that's the main reason Utah workers make less than workers in other states.
The average age of a worker in Utah is 30.7. It's quite a bit younger than the average age nationally of 36.6.
"A full six years younger almost," says Robson, "and that makes a big difference. We have a lot more young workers. We have a higher proportion of our teenagers in the workforce."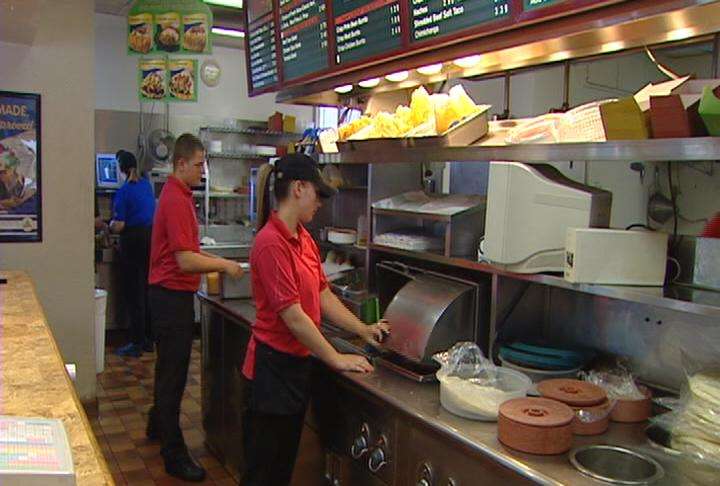 The U.S. Bureau of Labor Statistics released new numbers Thursday comparing how metro areas in the state compare with the rest of the country.
In the Salt Lake Metro Area, made up of Salt Lake, Tooele, and Summit counties, the average hourly wage is $19.52. The average hourly wage nationally is $20.32.
In the Ogden-Clearfield Metro area, made up of Davis, Morgan and Weber Counties, the average hourly wage is $17.68.
In what is designated the Provo-Orem metro area, workers make on average $17.59 an hour.
In St. George, the average hourly wage is much lower, $15.89.
The average hourly wage is the lowest in the Logan area $15.68 an hour.
While the numbers seem a bit depressing, Robson says they actually can be some help.
He says, "What it really does is provide the information that employers or job seekers can use to find out what the wages are really like."
E-mail: corton@ksl.com
×
Most recent Utah stories