Estimated read time: 2-3 minutes
This archived news story is available only for your personal, non-commercial use. Information in the story may be outdated or superseded by additional information. Reading or replaying the story in its archived form does not constitute a republication of the story.
SALT LAKE COUNTY -- Five teenagers are safe and sound, after their 911 call Thursday morning resulted in a full-scale search and rescue for them on Mount Olympus.
The teens started their hike at the Mount Olympus trailhead at 3 a.m., using the full moon to navigate the trail. It was about 10 a.m. when they called 911 for help.
"We didn't really know what to do because we couldn't go down because there was a bunch of bushes, and if we turned back it was, like, rock. So, we didn't have a choice," one of the hikers, Jon, told KSL News.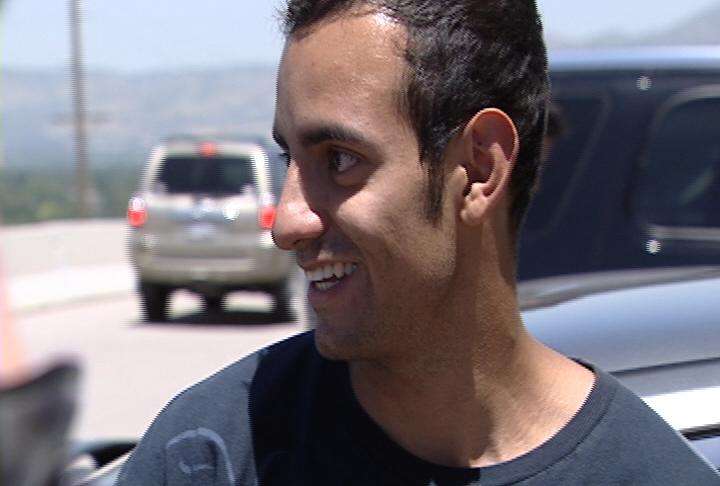 The five friends, who are originally from Columbia but living in the Holladay area, say they decided to hike Mount Olympus early in the morning after managers at a store they were in told them to leave. They said they were just looking for something to do.
"We have a lot of rescues up here, and a lot of it seems to be people either get off the trails or they just come up and they're not prepared to deal with what they need. They're not dressed appropriately or they don't bring the right equipment or they don't have enough water," said Salt Lake County sheriff's Lt. Teri Sommer.
The teens insist they didn't get into any trouble on the trail while it was dark. Of the five of them, three had cell phones, but they barely got a call out for help.
"We had three cell phones and all of them were dying, and mine was the only one that had a little battery left, and so I was the lucky one," Jon said.
A Utah Highway Patrol helicopter responded to the scene and found the lost hikers almost immediately. They weren't as lost as they thought they were though, just about 300 feet off the main trail.
A search and rescue member got out of the helicopter and then escorted the hikers down the trail. One of them was not feeling well and took longer to get down. The rest said they were fine and much wiser after their adventure.
Five people used their cell phone to call for help Thursday morning when they got lost several miles up the Mount Olympus trail. The group was found and was making its way down the mountain shortly before 1 p.m.
While searchers are relieved the men were not hurt, they say this story once again illustrates the need to plan ahead when hiking in the wilderness and go prepared.
------
Story compiled with contributions from Sam Penrod and Marc Giauque.
×
Most recent Utah stories