Estimated read time: 3-4 minutes
This archived news story is available only for your personal, non-commercial use. Information in the story may be outdated or superseded by additional information. Reading or replaying the story in its archived form does not constitute a republication of the story.
DAVIS COUNTY -- Many people are scaling back or skipping the traditional summer vacation due to the recession. But even if you're staying home this summer, there is fun to be had.
From attractions to outdoor adventures to fun local restaurants, KSL 5 News is helping you plan a money-saving "staycation." Each Friday we will visit a different location. Here's what you can do if you "Stay and Play" in Davis County.
Antelope Island
---
No matter what time of the year or what the weather, (Antelope Island) is always beautiful.
–- Kathi Dysert, Davis Convention and Visitors Bureau
---
In the middle of the Great Salt Lake sits Antelope Island. It's known for its antelope, wildlife and bird watching, but we discovered much more.
Kathi Dysert, director of sales and marketing for the Davis Area Convention and Visitor's Bureau, said, "We've got bike rentals, and we have 36 miles of biking and hiking trails on Antelope Island. There's kayaking, there's paddle boating, there's a trolley that will take you on a tour of the north side of the island or the south side."
Antelope Island also features a beachfront that anyone can enjoy. Soon there will be a sunset cruise on the Great Salt Lake.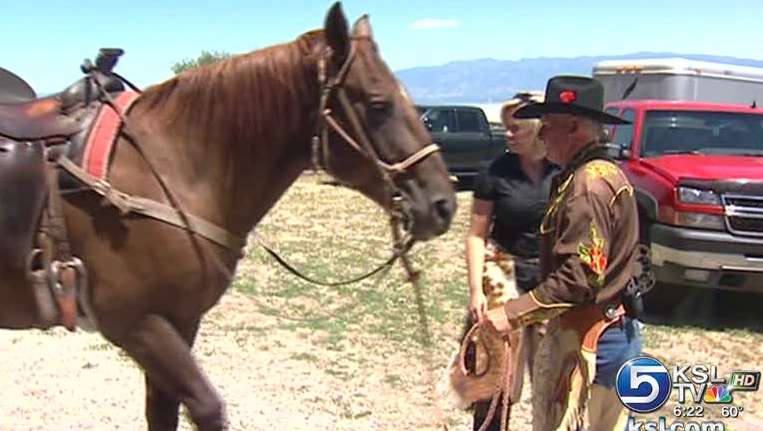 "It's a very captivating place," Dysert said. "No matter what time of the year or what the weather, it's always different and it's always beautiful."
If you're willing to splurge a little, horseback riding is available at the Fielding Garr Ranch. I tried it and found with the right gear, the right horse and a good guide, even a rookie can get an amazing, up-close view of Utah's great outdoors.
Rides at Fielding Garr Ranch are made by reservation. Riding on the range costs about $45 an hour and does not disappoint.
Speed Street Indoor Raceway, Layton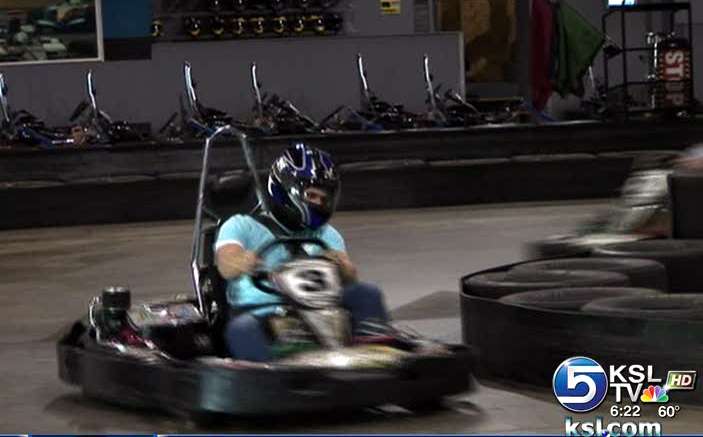 Switching gears to an adrenaline rush on the race track, we visited Speed Street Indoor Raceway in Layton where guests 8 and older can go head to head in their own grand prix.
"It's an actual race experience instead of just putting around in a go cart," said raceway owner Jeff Hall. "There is something for everyone, if you want to race or just putt around. I mean, who doesn't love go carts?"
About $25 will buy five laps around the track in qualifiers and 15 laps of racing.
Pace's Dairy Ann, Woods Cross
A trip back to the good old days is just a 20 minute drive from Layton. Pace's Dairy Ann in Woods Cross is our pick for good eats in Davis County. A family owned and operated restaurant, it's been around since 1957 and hasn't changed much.
---
If you haven't had a Rainbow, you haven't lived. It's like a party in your mouth.
–- Todd Pace, owner Pace's Dairy Ann
---
Owner Todd Pace explained, "As long as the product is still available, I still buy it, no matter what the cost is, no matter what it is. We just go ahead and do it."
"We don't necessarily go with the fast way or the easy way. We don't cut corners as far as quality," he added.
Customers have plenty of favorites, everything from Country Boy burgers to onion rings to Paces' Astro Bars, which now are sold at grocery stores.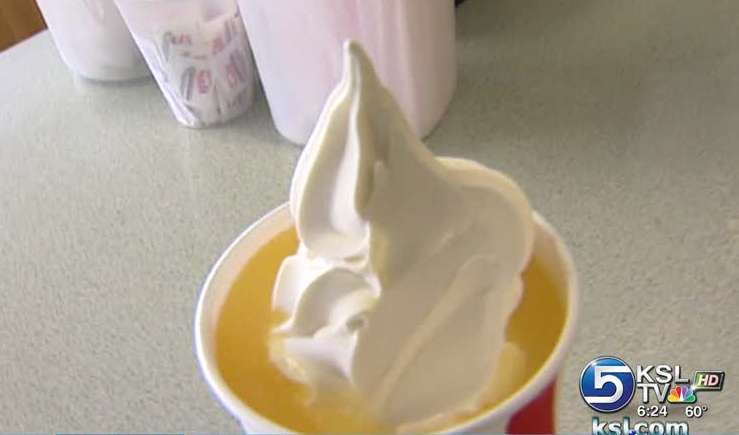 But my favorite is the Rainbow. It's a mix of slush and ice cream. "We make our own slush base," Pace said. "We mix our own flavors, and if you haven't had a Rainbow, you haven't lived."
"There's just a really distinct flavor, and everybody loves it. It's like a party in your mouth," he said.
A County Boy burger, onion rings and a small Rainbow run about $8.
The nostalgic aura of this Davis County original is priceless. "It's nice to know people still care about the past and to know we're doing something right today," Pace added.
Lagoon, Farmington
Lagoon is the largest amusement park in the Intermountain West. It has over 40 rides, including eight roller coasters, Kiddie Land with several rides for children, and Lagoon-A-Beach, a water park. Lagoon also offers a full-service RV park, a campground, and a shaded walking trail.
Lance Eastman with Lagoon spoke with us about the park. Play the video on this page to see the interview.
For details on the attractions, outdoor activities, and restaurants mentioned here, plus more suggestions, click here.
E-mail: bwalker@ksl.com
×
Most recent Utah stories