Estimated read time: 3-4 minutes
This archived news story is available only for your personal, non-commercial use. Information in the story may be outdated or superseded by additional information. Reading or replaying the story in its archived form does not constitute a republication of the story.
SALT LAKE CITY -- The Utah Highway Patrol is asking a federal judge to toss a lawsuit filed by a woman who claims she was pulled over and her car searched because of her race.
In a response to a lawsuit filed in U.S. District Court last week, the Utah Attorney General's Office said UHP Trooper Brian Bairett did nothing improper when he stopped Sherida Felders' car for speeding on I-15 near Cedar City in November 2008.
The San Diego woman said she was on her way to Colorado to see her grandson, with two of her grandson's friends when they were pulled over.
In her lawsuit, Felders claimed that she, Elija Madyun and Delarryon Hansend were pulled over because they are black. They claim Bairett violated her civil rights.
The UHP is asking a federal judge to dismiss the claim and award it court costs for defending the claim. In a point-by-point response, the UHP categorically denies many of the allegations made by Felders.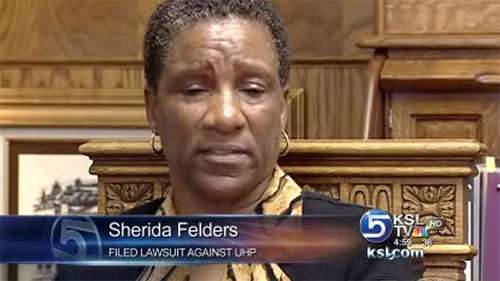 "Bairett admits that he asked Ms. Felders if she had any drugs in the vehicle and that Ms. Felders denied having any drugs in the vehicle," assistant Utah Attorney General David Wolf wrote in court documents obtained by KSL NewsRadio. "Bairett further admits that Ms. Felders appeared to be offended by his asking these questions."
The search was caught on tape by the UHP trooper's dash cam. On it, he can be seen arguing with Felders when she refused to give consent to search her vehicle.
"This doesn't make no sense. I don't even do drugs!" she complains on the tape.
"Ms. Felders, I do this for a living. You see all this stuff up here?" he says, apparently indicating his certification badges. "This means I've been doing this a very, very, very long time."
Felders and her two passengers were made to wait by a fence while a drug dog searched the car.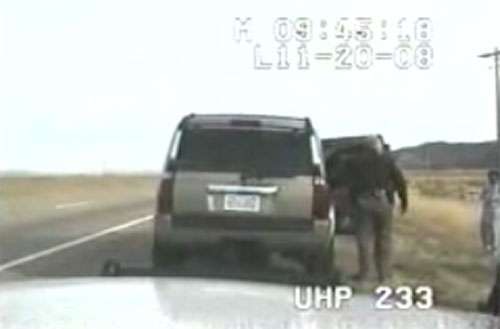 "Bairett admits that some compartment panels within the vehicle were removed during the search and that these panels were properly replaced, leaving the vehicle undamaged as a result of the search," Wolf wrote.
Bairett acknowledged no drugs were found, but said in the filing that he told Felders she was free to go. He denies any allegations of mistreatment or harm to her.
Beyond that, the Utah Attorney General's Office argued that Bairett is entitled to some qualified immunity from the lawsuit -- if he should be sued at all for violating a provision of the Civil Rights Act of 1964.
"Plaintiffs' claims against Trooper Bairett are untenable as a matter of law because Title VI does not provide for a remedy against an individual, as the provisions of Title VI expressly provide that causes of action may only be brought against entities receiving federal funding," Wolf wrote.
In a response filed Tuesday, Felders' attorney Robert Sykes said that the Utah Department of Public Safety, which oversees the UHP, receives a significant amount of federal funding. He also argues that the case needs to be heard in court.
The case is set for a hearing in federal court next month. If no settlement is reached, it will be set for trial.
E-mail: bwinslow@ksl.com
×
Related links
Related stories
Most recent Utah stories