This archived news story is available only for your personal, non-commercial use. Information in the story may be outdated or superseded by additional information. Reading or replaying the story in its archived form does not constitute a republication of the story.
SALT LAKE CITY -- On July 1, Senate Bill 81 will go into effect. SB81 is the highly-anticipated, incredibly-controversial legislation that gives local law enforcement agencies the muscle to enforce federal immigration laws.
Since passage of the bill, KSL News has brought you stories from the law enforcement, lawmaker and civic group perspective, but one voice you have not heard in this debate is the voice of the illegal immigrant.
Norma Klemz says she is talking about her struggle to become an American citizen because other illegal immigrants can't; too many live in fear.
Norma says she knows that fear. She's been living in this country illegally for 20 years. She recalls how frightened she was when she crossed the border as a young girl with a strange man her father paid to get her into the United States.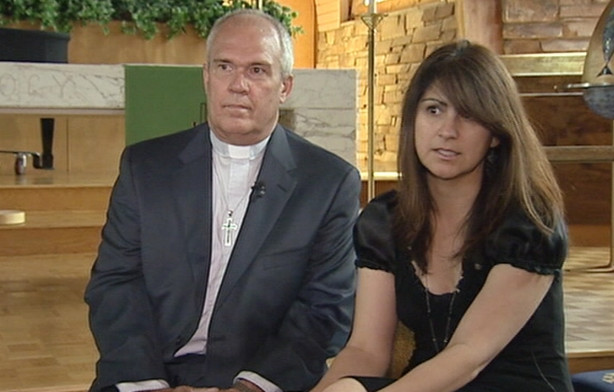 "It was very scary," Norma said. "Just the thought of crossing the border and they might take advantage of you."
She knows the fear of getting hurt and not being able to get treatment. Norma described the time, 10 years ago, when she fell off a house she was painting. She says she was airlifted to a trauma center for emergency surgery but was denied medical care.
She also knows the fear when her ex-boyfriend told her he'd kill her if she left him. She says she stayed because she was afraid of the police. She even recalls thinking at the time, "You stick with them no matter how they treat you."
Norma says she's lived in fear for years, not unlike many undocumented immigrants, but no more: $10,000 and seven years later, she and her husband, Pastor Steve Klemz, have been fighting for her legal status.
Pastor Klemz says the process has been difficult because "it's a bureaucratic quagmire." Tuesday night, the couple, along with the congregation at Zion Evangelical Lutheran Church -- where Steve Klemz is pastor -- held a Lamentation Service.
Pastor Klemz says he hopes compassion enters the illegal immigration conversation and he hopes Americans remember one thing:
"No human being is illegal," he said. "And that we reframe the question, and ask the question: Who is my neighbor?"
Right now, the pastor says Norma's immigration case has been put on administrative hold. She hopes to one day be a legal immigrant and, eventually, an American citizen.
E-mail: lprichard@ksl.com
×
Related Stories