Estimated read time: 2-3 minutes
This archived news story is available only for your personal, non-commercial use. Information in the story may be outdated or superseded by additional information. Reading or replaying the story in its archived form does not constitute a republication of the story.
SALT LAKE CITY -- The swine flu is still active in Utah, but doctors say we may be nearing the peak. Usually, by the beginning of summer the flu is long gone. This season we're heading into July, and the swine flu is on our heels.
The H1N1 virus has sent 213 people to the hospital so far, with 27 hospitalizations in just the past week, but doctors say the sickness level may be flattening out.
State Epidemiologist Dr. Robert Rolfs said, "The information data I'm looking at is a little bit mixed. There are some suggestions it is going down, leveling off, some that it's not."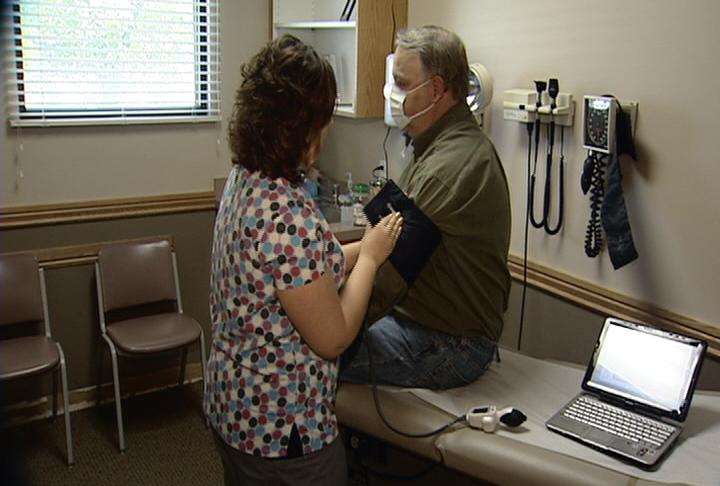 While it may be too early to tell if the number of swine flu cases is decreasing, Dr. Susan Terry, with University Health Care, says they're starting to see an average number of cases now.
She explained, "Cases of influenza are probably flattening off, same thing, they're not going up like they were two weeks ago."
While this may be a hint of things to come, doctors say we're not out of the woods yet. Even if the virus is on the decline now, it could make a comeback next fall. "If you take the same virus and put it into a cold climate and people are crowded together, you'll see a lot more cases and a lot easier spread of the virus," said Dr. Andrew Pavia, an infectious disease physician at Primary Children's Medical Center.
The Centers for Disease Control and Prevention, and the World Health Organization are watching closely what happens in the Southern Hemisphere because, right now, it's their flu season.
What happens there, may give doctors here a preview of our next flu season.
Rolfs said, "We'll have a clearer view of how bad it is, and we'll have a better sense of what its impact on people's health is next fall."
Doctors say we have a lot to learn between now and next winter.
E-mail: wjohnson@ksl.com
×
Related links
Most recent Utah stories