Estimated read time: 2-3 minutes
This archived news story is available only for your personal, non-commercial use. Information in the story may be outdated or superseded by additional information. Reading or replaying the story in its archived form does not constitute a republication of the story.
KEARNS -- A Utah artist who sculpted this towering tribute to the firefighters of 9/11 now finds the piece subject to a federal investigation.
Kearns sculptor Stan Watts honored the three firefighters who raised an American flag at Ground Zero, and he says some not-so-honorable financing by one of his investors will not tarnish the bronze monument in Maryland.
The statue is called "To Lift a Nation." It was unveiled in November 2007 at the National Fallen Firefighters Memorial based at the National Emergency Training Center in Maryland.
"Those firefighters who ran up the stairs and answered the call on 9/11 are permanently honored with a colossal monument and a flag raised in their honor," Watts said.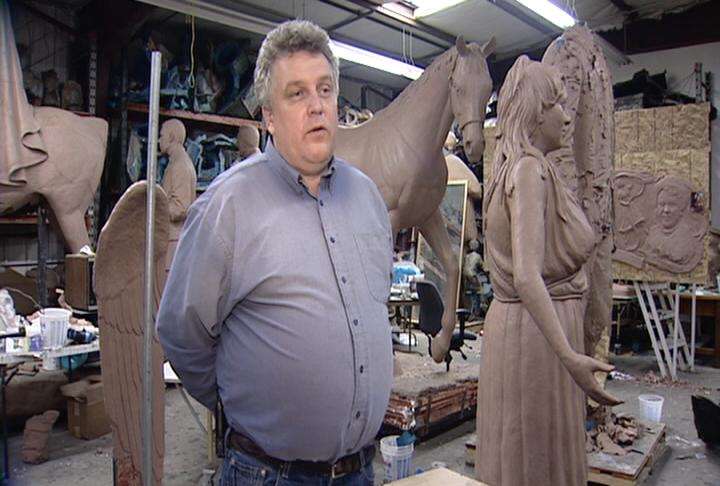 He created the art from a Thomas Franklin photo. He started work on clay models five years ago, had it 50 percent done, but then needed more money to finish it and pay workers. That's when he was introduced to Coadum Advisors, which has an office in Salt Lake.
"They looked at the project and agreed to be the benefactor," Watts said. Coadum paid Watts $300,000, as agreed, and Watts delivered the project.
A year ago, the Securities and Exchange Commission alleged Coadum raised $30 million by promising returns as high as 6 percent per month. The SEC contends it was a Ponzi scheme and the money for the statue amounted to a tax write-off for other investments.
Coadum ceased operations and agreed to let the court get back as much investor money as possible. As for the statue, technically it's for sale, but it's not going anywhere.
Now a court-appointed receiver and Watts hope to raise more than $400,000 to pay investors in Coadum Advisors. "If you want to know where my heart is, it's in honoring those men," Watts said.
We were unable to contact any representative from Coadum Advisors Wednesday night. Watts says he is confident they will find a new donor and the statue will always stand in honor of the firefighters.
E-mail: jboal@ksl.com
×
Related links
Most recent Utah stories