Estimated read time: 1-2 minutes
This archived news story is available only for your personal, non-commercial use. Information in the story may be outdated or superseded by additional information. Reading or replaying the story in its archived form does not constitute a republication of the story.
Randall Jeppesen reportingA Spanish Fork man believes he set a world record by writing out the numbers one through one million by hand.
Kris Wilson unzips a stack of binders which holds hundreds of pages of written out numbers. "Four years ago, I had the dream of making a million, not necessarily dollars," Wilson says.
He only has one number left to write, the one million, and then his record is complete. He says, "I can't believe that I've actually done it because it's been a dream and everybody thought I was nuts for trying to do it."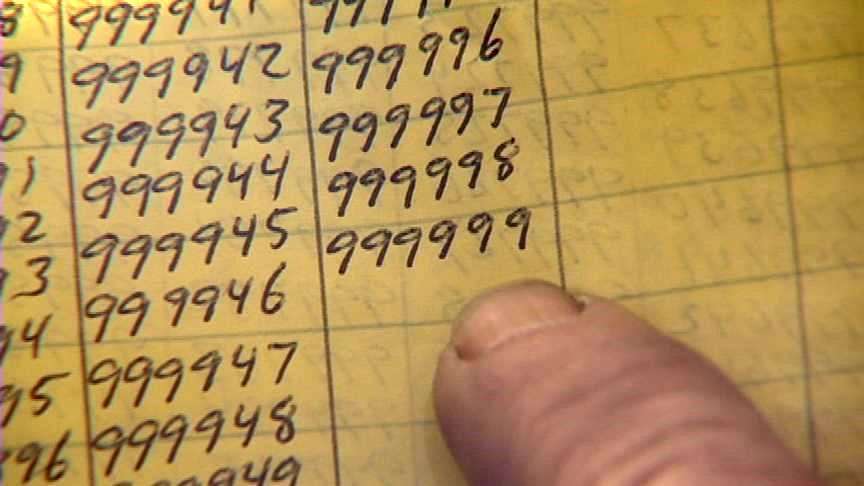 He says it typically takes two hours to write out a thousand numbers. A hobby he says keeps him focused. He says, "It's clean, it's not immoral, it's not illegal, [and] it's not fattening."
Now he hopes to capitalize on all his time by selling certificates for every number he wrote out, after he officially is recognized by the "Guinness Book of World Records."
He hopes to sell the certificates for a few bucks each. According to the Daily Herald, Wilson was fascinated by the number 1 million, which he believes holds a special significance. He told the Daily Herald that if you look at some games shows like "Who wants to be a Millionaire," the grand price is always a million.
(The Daily Herald contributed to this story.)
×
Most recent Features stories