Estimated read time: 5-6 minutes
This archived news story is available only for your personal, non-commercial use. Information in the story may be outdated or superseded by additional information. Reading or replaying the story in its archived form does not constitute a republication of the story.
TYLER HANSBROUGHPronunciation: HANS-bro North Carolina ● Senior ● Forward ● 6-9 ● 250 ● 11/3/85 20.7 ppg ● 8.1 rpg ● 1.0 apg (08-09 averages)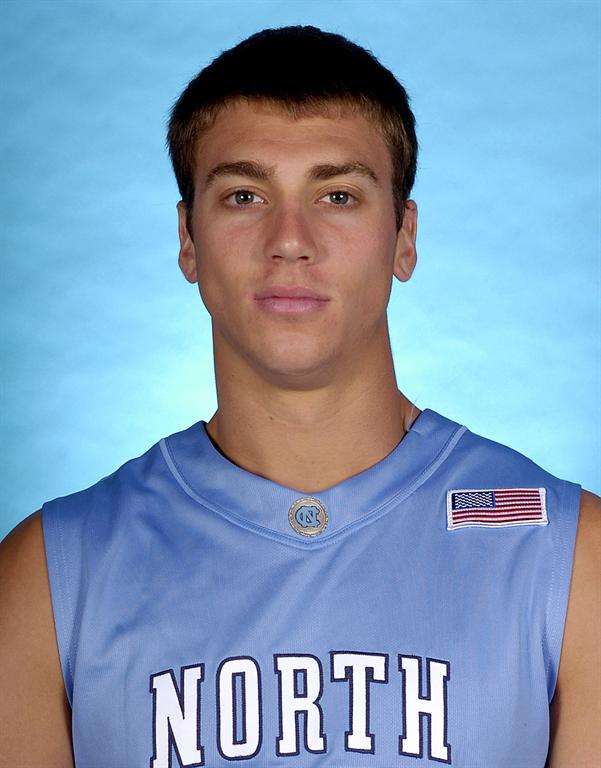 Highlights:
2008-09 (Senior): Co-MVP of the Tar Heels with Ty Lawson Consensus first-team All-America for the third year in a row Earned first-team All-America honors from The Associated Press (second time), The Sporting News (fourth time), the USBWA (third time) and the NABC (third time), sweeping first team honors on the four teams the NCAA uses to determine consensus honors Also a first-team All-Amerca by the Los Angeles Athletic Club, Sports Illustrated and Rupp A finalist for National Player of the Year honors by the USBWA, Naismith and Wooden Awards Finished second in the voting for the 2009 Wooden Award Diagnosed with a stress reaction in his right shin on October 30, 2008 That forced him to sit out the first two games of the year (Penn and Kentucky), the first he missed at UNC Turned his left ankle while driving to the basket just minutes into his first game of the year at UC Santa Barbara Sat out two more games against Chaminade and UNC Asheville to rest both injuries Finished second in the ACC in scoring at 20.7 points a game, sixth in field goal percentage, free throw percentage and rebounding Scored 20 or more points 21 times, including seven of the last 14 games Had six double-doubles in the last 12 games Made a careerbest 28 straight free throws earlier in the year and shot a career-best 84.1 percent from the free throw line (249 for 296) Third straight year he improved his free throw accuracy (from 73.9 as a freshman to 76.8, 80.6, 84.1).
2007-08 (Junior): Set UNC and tied ACC single-season record by scoring in double figures in 39 games (previous record was 36 by Montross in 1993 and Jamison in 1998; ACC record is 39 by Hansbrough and Duke's Mark Alarie and Johnny Dawkins in 1985-86) Scored 882 points, second-most in history in one season by a Tar Heel (Rosenbluth had 895 in 1956-57) Was second in total points in the NCAA behind Davidson's Stephen Curry (931) Scored 20 or more points 27 times, including 13 of the last 18 games Scored 20 or more points in nine consecutive games from Feb. 3 to March 4, the longest such streak by a Tar Heel since Michael Jordan did it nine times in a row in 1983-84 (tied the fifth-longest streak in UNC history) Grabbed 52 rebounds in a three-game span against Florida State, Duke and Clemson, the most by a Tar Heel since Rusty Clark had 53 in 1968 One of only three Tar Heels (with Clark and Billy Cunningham) to ever pull down that many rebounds in three straight games Had 399 rebounds, a single-season UNC record (Sean May had 397 in 2005) Led the ACC in scoring and rebounding Was 12th nationally in scoring and 17th in rebounding First player to lead the ACC in both categories since Tim Duncan and Antawn Jamison accomplished it in 1996-97 and 1997-98, respectively Is the fourth Tar Heel and 10th ACC player to lead the league in scoring and rebounding in the same year (with Pete Brennan in 1957-58, Billy Cunningham in Additional information on back 1963-64 and 1964-65 and Jamison) Joined Cunningham as the only Tar Heels to ever lead UNC in scoring and rebounding in three consecutive seasons.
2006-07 (Sophomore):Consensus 2007 first-team All-America (NABC, USBWA, Sporting News), UNC's first consensus All-America since Joseph Forte in 2001 Also earned second-team All-America honors from the Associated Press, ESPN.com and Basketball Times Voted UNC's Most Valuable Player by his teammates and coaches Unanimous first-team All-ACC selection for the second consecutive year Third in voting for ACC Player of the Year honors, but the only ACC player to earn first-team All-America honors Averaged 19.8 points in regular season ACC play Averaged 21.3 points and 8.5 rebounds in the NCAA Tournament His 33 points against Michigan State in the second round equalled the single-game scoring high by any player in the 2007 NCAA Tournament (Oregon's Tajuan Porter had 33 vs. UNLV) Averaged 19.7 points and 9.3 rebounds in UNC's seven losses UNC's defensive player of the game six times Scored in double figures in 33 games and scored 20 or more points 17 times Led the team and was second in the ACC in rebounds (7.9 per game) Grabbed double figures in rebounds 11 times (13 or more seven times) Was sixth in the ACC in field goal percentage and ninth in free throw percentage One of three players to rank in the Top 10 in both field goal and free throw accuracy Was second on the team in steals with 41 Attempted 10 or more free throws 14 times Made 24 consecutive free throws from Jan. 31 to Feb. 10 He made 242 free throws and attempted 315 free throws, the second-highest single-season marks in Carolina history.
2005-06 (Freshman): Only player in ACC history to earn first-team All-America honors as a freshman First-team All-America by The Sporting News and Rupp and third-team All-America by the Associated Press, NABC and Basketball Times Only the third ACC freshman to earn AP All-America honors (any team) Was the USBWA, ESPN.com, The Sporting News and Basketball Times National Freshman of the Year ACC Rookie of the Year (unanimous) The first freshman to earn unanimous first-team All-ACC honors in league history Sixth player to earn first-team All-ACC honors as a freshman Had the fourth-highest scoring average by a freshman in ACC history (highest by a Tar Heel) at 18.9 per game Was second in the ACC in scoring behind J.J. Redick Only one freshman ever finished as high in ACC scoring Carolina's seventh ACC Rookie of the Year NABC and USBWA All-District selection Led the ACC in offensive rebounds (3.58 per game), was second in scoring (18.9), fifth in field goal percentage (.570) and sixth in rebounding (7.8) Led Carolina in scoring, field goal percentage, rebounding, steals (38) and trips to the free throw line (187 of 253, 73.9 percent) First UNC post player to lead in steals since Scott Williams in 1987-88 First Tar Heel freshman to lead the team in scoring and rebounding.
Personal: Led Poplar Bluff High School to back-to-back state championships Coached by John David Patillo Scored more than 2,500 career points Had 29 points, 16 rebounds and two blocks in 72-56 win over Vashon High in state Class 5 championship game (ended Vashon's 60-game win streak) Averaged 28.2 points and 13.4 rebounds as a senior Gatorade Player of the Year in Missouri McDonald's and Parade All-America Had 15 points and eight rebounds in the McDonald's All-America game . Born Andrew Tyler Hansbrough Son of Gene and Tami Hansbrough.
×
Most recent News stories