Estimated read time: 2-3 minutes
This archived news story is available only for your personal, non-commercial use. Information in the story may be outdated or superseded by additional information. Reading or replaying the story in its archived form does not constitute a republication of the story.
SALT LAKE CITY -- The countdown is finally over. Friday TV stations across the country, including KSL, made the change from analog to digital signals.
KSL flipped the switch at its transmitter site on top of Farnsworth Peak in the Oquirrh Mountains just before 1 p.m. When former KSL Chief Engineer Cloyd Anderton switched off the power, the TV transmitter went from 8,000 watts to zero in just seconds. The analog TV age ended.
Greg James, vice president and general manager of KSL-TV said, "What we're presenting now is a much better picture, much better sound, full surround sound. People expect more from television and now they're getting it."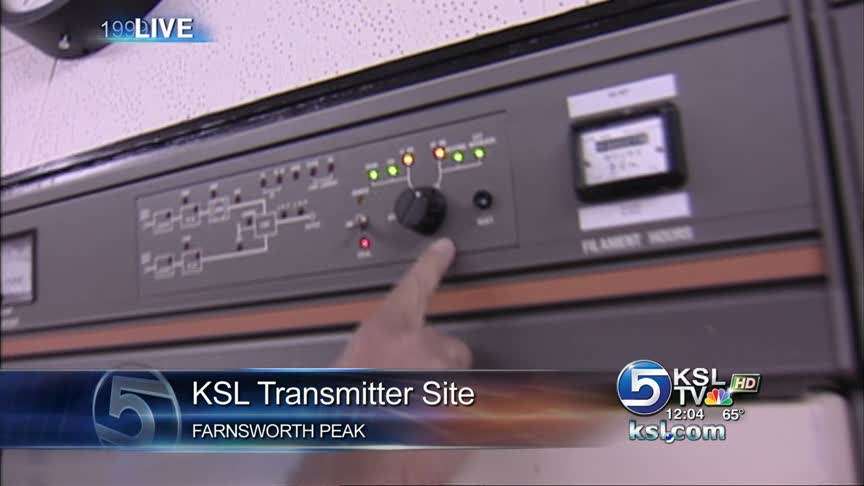 This day has been in the works for years. KSL began broadcasting a digital signal a decade ago in preparation for the switch. Salt Lake TV stations shared in the expense to buy the necessary equipment to be able to eventually go digital only.
For KSL, the digital switch happens at a significant time. KSL went on the air 60 years ago this month. On this date 45 years ago, KSL started broadcasting programs in color for the first time.
A few employees and many of the engineers -- active and retired -- who made all of this happen gathered for a small party Friday and to mark this milestone in the history of television.
Bob Johnson, executive vice president and C.E.O. of KSL-TV said, "The entire staff, which was relentless in their energies over the past 10 years to bring this day about, I salute them."
"It's necessary that television be completely in the digital world just like all of the other very advanced media, to be able to compete, to stay viable, to be able to offer a continued variety of products," Johnson said.
To be digital ready, residents either needed a new TV, a subscription to satellite or cable, or a converter box for their old TV.
The switch to a digital-only broadcast signal by the nation's TV stations has been in the works for years, and it's been delayed for years, too. For a variety of reasons, the switch was set back to today.
The FCC plans to reassign the old analog frequencies to law enforcement agencies for emergency radio communications in the future.
E-mail: kmccord@ksl.com
×
Related stories
Most recent Utah stories