Estimated read time: 2-3 minutes
This archived news story is available only for your personal, non-commercial use. Information in the story may be outdated or superseded by additional information. Reading or replaying the story in its archived form does not constitute a republication of the story.
BLUFFDALE -- A girl from Bluffdale is safe thanks to a neighbor who rescued her just as her home went up in flames Thursday night.
Tiana Swensen, 10, was inside her house near 1000 West and 14300 South when the fire started. One of the neighbors spotted the smoke and flames. He ran in and got her out.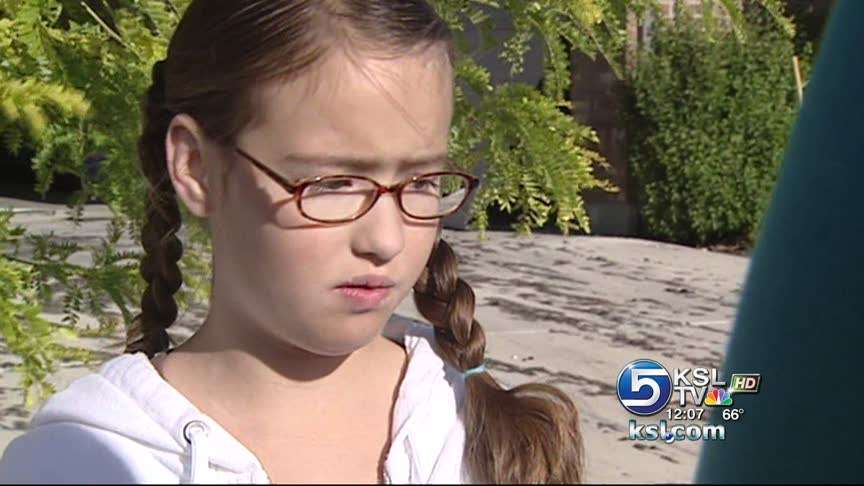 Tiana said, "I was making frozen bananas dipped in chocolate, and then I saw smoke and I smelled it."
Tiana was home alone when she saw smoke coming from the porch behind the house. She says it started getting bigger so she called her mom.
"I told her that something was burning and I didn't know what to do," Tiana said.
Within seconds of that call, a neighbor came through the back door of the house, knowing Tiana was inside.
Bluffdale Fire Chief John Rogers said, "As the neighbor came up the deck and in through the back door, the fire was, and basically chased them out the front door."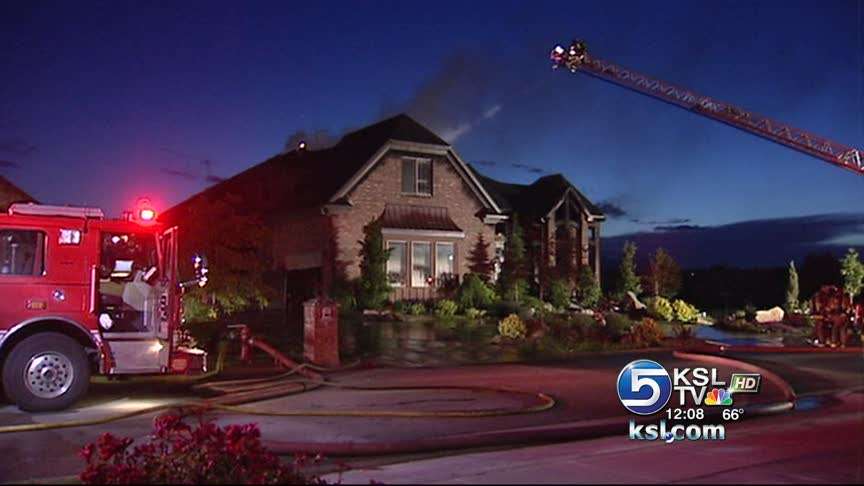 By the time firefighters arrived the house was fully engulfed in flames. The plumes of smoke could be seen from several miles away.
That's how homeowner Clark Swensen knew how bad the fire really was. "We could see the smoke, and I had a friend on the phone that was standing out front of the house. He was honest with me and said, 'It looks like it's a total loss.'"
Swensen was working when the fire started. He's a photographer with a studio in the basement of his house. Neighbors also went in after some of his equipment.
"They're trying to get some of the computer equipment. They're trying to save whatever they can," one neighbor told KSL.
While those neighbors were successful in retrieving Swensen's work, there wasn't much firefighters could do for the rest of the house. They were also unsuccessful in locating the family's dog until it was too late.
Investigators say between the house, the studio in the basement, and all of their belongings, there is over $1 million in damage. Swensen says the good news is everyone is safe and all of his clients' pictures are OK.
Investigators are still working to determine what may have started the blaze. It may be five days before they can determine that. Earlier they said an electric mosquito repellent machine in a shed under the back porch may have started the fire.
Those wanting to help the family may contribute to the "Swensen Disaster Relief Fund" set up at the Wells Fargo Riverton office.
------
Story compiled with information from Shara Park and Sam Penrod.
×
Photos
Related stories
Most recent Utah stories