Estimated read time: 2-3 minutes
This archived news story is available only for your personal, non-commercial use. Information in the story may be outdated or superseded by additional information. Reading or replaying the story in its archived form does not constitute a republication of the story.
RIVERTON -- A man is in jail after deputies say he shot and killed his brother. Investigators believe the two men had been arguing all day Friday and it escalated to a tragic end early Saturday morning.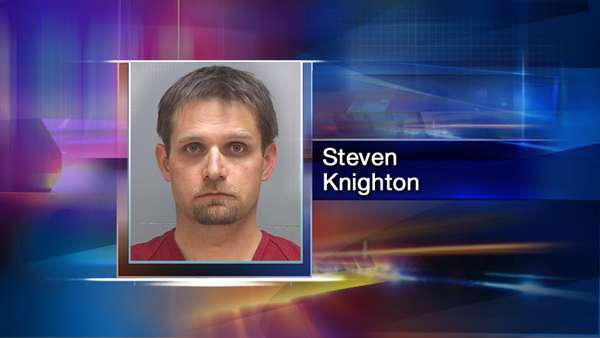 Investigators say the two brothers, 39-year-old Steven Knighton and 35-year-old Shad Knighton, were arguing Friday while moving items into a storage facility. Friday night it got worse. Shad walked out of his older brother's house near 2500 West and 12500 South.
Lt. Don Hutson of the Salt Lake County Sheriff's Office said, "The victim became extremely upset and at some point started to walk up and down the street doing damage to some property. (He) even got into a confrontation with a passerby in a vehicle and threw some items at that person."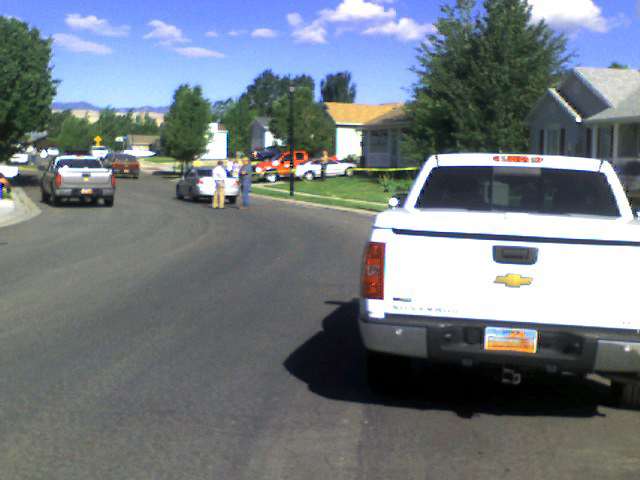 Then Shad Knighton decided to go back to his brother's house. He got to the porch and started arguing with his brother's wife. That's when Steven Knighton pulled out a gun.
"He certainly at some point decided he needed to protect himself or his family," Hutson said. [CLICK HERE to read probable cause statement]
The younger Knighton was shot several times and didn't survive. Steven Knighton called 911. When deputies arrived, he was administering first aid.
"I don't know of too many circumstances where you have somebody who decides to use deadly force against a family member and then immediately renders aid to them to try to save their life," Hutson said.
Police know of at least one bullet that strayed, shattering the window of a vehicle across the street at neighbor Rhett Nichols' house.
"They said they had to rope off our driveway," Nichols said.
#window
He said deputies woke him up because they needed to look for more possible evidence. "When cops show up at your door at 6 o'clock, you're like, 'What the heck is going on?'" he said.
Even though neighbors now know what happened, why it happened might never make any sense. Lt. Hutson said, "(It's an) incredibly tragic event that is obviously going to affect this family for a very long time."
Shad Knighton leaves behind a wife and children.
Hutson says it's up to prosecutors to decide if Knighton's claims of self-defense are legitimate. He's being held on suspicion of murder.
Story compiled with information from Ben Winslow, Alex Cabrero and The Associated Press.
×
Most recent Utah stories