Estimated read time: 2-3 minutes
This archived news story is available only for your personal, non-commercial use. Information in the story may be outdated or superseded by additional information. Reading or replaying the story in its archived form does not constitute a republication of the story.
COTTONWOOD HEIGHTS -- A two-alarm fire in Cottonwood Heights Friday morning destroyed a home and forced one neighbor to evacuate.
As Joey Talasano was woken by an officer and forced to leave his house Friday morning, he was met with a wall of fire. He said, "It was higher than that tree up there. It was pretty good size."
The flames could even been seen from several blocks away. Witness Jolene Perkins said, "Actually, from my window I could see flames and sparks just spouting into the air and the smoke billowing."
Several neighbors reported the fire at 2510 E. Oak Creek Drive around 2:45 a.m. By the time firefighters arrived, the house was fully engulfed in flames and threatening the house next door.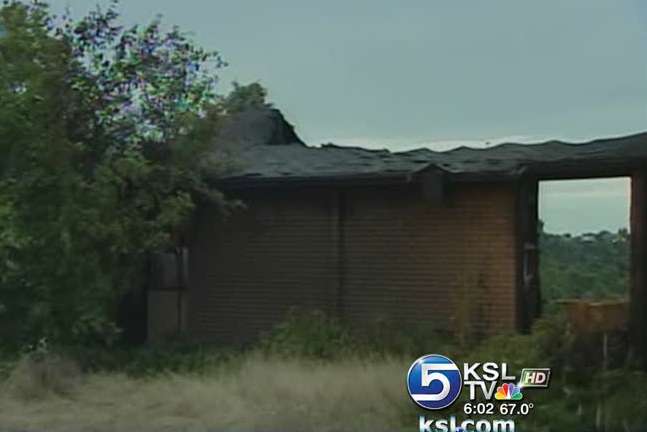 UFA Battalion Chief Jeff Johnson said, "The house next door has wood shingles, so that was a concern there. So some of the first lines pulled were to protect the exposure first, because this house was really a total loss when we arrived."
By the time firefighters put the fire out, there wasn't much of a house left, only a few support beams, a burned out garage, and the east wall, which was threatening to fall.
"There's an interior wall that comes out on a cantilever that's keeping the wall from tipping out, so were pretty sure the wall will just come in, or it may go down," Johnson said.
Right now it's unclear what caused the fire. The house has been abandoned for nearly two years with no power or gas going to it. Neighbors say they have their own theories of what may have happened; one even says it may have been an accident.
"With it being graduation night, I just wonder if there were high school kids in there, since it's been abandoned for so long, if there were kids in there just messing around," Perkins said.
Fire investigators will get inside the house today and try to determine what actually caused the fire. But firefighters say there's so much damage there, they may never know.
E-mail: spark@ksl.com
×
Photos
Most recent Utah stories