Estimated read time: 2-3 minutes
This archived news story is available only for your personal, non-commercial use. Information in the story may be outdated or superseded by additional information. Reading or replaying the story in its archived form does not constitute a republication of the story.
The debate over the location of a new public safety building continues, but one thing that has not changed is the need for the new building. A major concern about the existing public safety building is earthquake risk.
Seismologists say Utah is due for a serious seismic event, which could come years from now or could come sooner. That's one of the primary reasons city leaders want to replace it. Many buildings here on the Wasatch Front likely wouldn't survive a big earthquake.
Related:
It has poor plumbing, major leaks and falling plaster, elevators which often won't elevate, but is the public safety building unsafe? Salt Lake City Fire Chief Tom Shannon explained, "The building is not unsafe that we're in, the building is inefficient, is ineffective."
Salt Lake City Mayor Ralph Becker said, "We don't want our public safety folks trapped in their public safety building when they need to get out and serve the public and respond to an emergency, and that really is a possibility as long as they are in this building."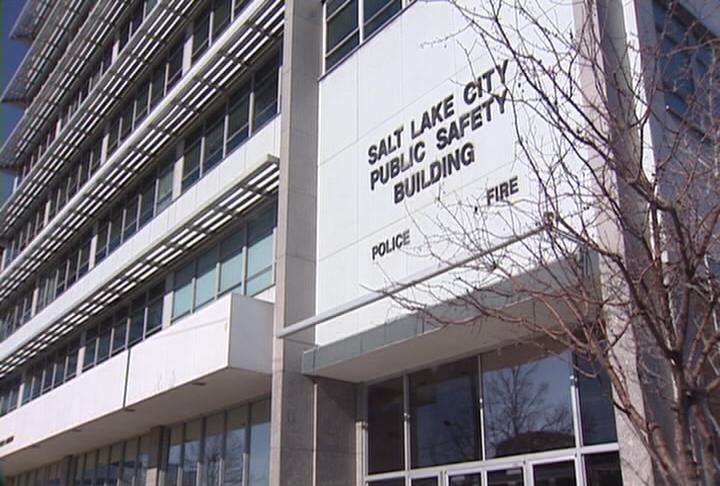 The Wasatch Front is a seismic hot spot, overdue for a sizable earthquake.
Quake concerns prompted the state to spend millions renovating and retrofitting the state Capitol and the Marriott Library at the University of Utah.
The 1950s-era public safety building is made of steel, so it'd be unlikely to collapse in a quake. But it's not built to today's quake standards, and a severe shaker could blow out windows, knock down electrical systems, heating and cooling, making it largely unusable, according to City council member and architect Soren Simonsen. He says, "We need a building that can be an essential operations center in a seismic emergency, and the current public safety building doesn't give us that assurance."
So, a big quake probably wouldn't knock it down, but could knock it out of service. "We need, we really quite desperately need a new public safety building," Becker said.
All of the best solutions, whether renovating and retrofitting the current building, or building a new complex, would cost a lot of money, easily more than $100 million. There is no quick, easy or cheap fix.
E-mail: jdaley@ksl.com
×
Most recent Utah stories