Estimated read time: 2-3 minutes
This archived news story is available only for your personal, non-commercial use. Information in the story may be outdated or superseded by additional information. Reading or replaying the story in its archived form does not constitute a republication of the story.
SALT LAKE CITY -- Recovery operations are underway in the Atlantic Ocean where an Air France jet crashed on Sunday. Brazilian military planes found two debris fields about 700 miles off the Brazilian coast Tuesday.
Among the debris were metallic pieces, an orange buoy and signs of fuel. Crews have not found any victims, and the plane's computers indicated system failures.
Two other planes passed through the same stretch of sky that night without incident, but something happened to Air France Flight 447 that proved disastrous.
Some believe lightning sparked the cascade of events that brought the plane down. A pilot KSL spoke with Tuesday says lightning may be unsettling for some of us white-knuckled passengers, but it certainly doesn't bring down airplanes.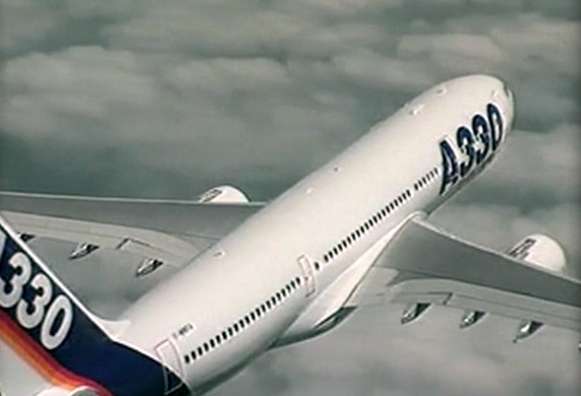 Every day, planes take off and land near thunderstorms. The last known commercial plane crash caused by lightning was more than 40 years ago, according to the Aviation Safety Network.
Retired airline Capt. Valerie Walker says actually being hit by lightning while in the air is "no big deal."
"Ninety-nine percent of the cases, you might get a small melted area where it hit," she said. "What they do is any time any static electricity that builds up will bleed off into the air, much the way it does with your car."
As Brazilian authorities are confirming what had already been assumed, that the Air France jet that disappeared crashed into the ocean, Walker has a theory. "I think it got into some pretty severe turbulence and it may not have been able to stand up as much as your traditional technology," she said.
Severe turbulence and possibly, Walker says, the composite design of the Airbus airplane together could have proved to be catastrophic. "They're good aircraft, but we don't know if they can withstand turbulence quite as good as the old generation," she said.
Walker says American-made planes are predominately made of metal, instead of composite materials. Composites have hundreds of thin layers, which Walker says can come apart, weakening certain areas of the aircraft.
Certainly, this is one theory. Only time will tell before we know exactly what happened.
------
Story compiled with contributions from Lori Prichard, NBC News and The Associated Press.
(Copyright 2008 Bonneville International Corporation. All rights reserved. This material may not be published, broadcast, rewritten, or distributed. AP contributed to this report.) AP Rights & Restrictions
×
Related stories
Most recent Utah stories