Estimated read time: 2-3 minutes
This archived news story is available only for your personal, non-commercial use. Information in the story may be outdated or superseded by additional information. Reading or replaying the story in its archived form does not constitute a republication of the story.
SALT LAKE CITY -- Salt Lake City Mayor Ralph Becker will announce where he thinks proposed public safety buildings should go on Wednesday, but some city leaders have already backed off the Library Square option.
Priority one for the city is getting voters to approve a bond. But when it comes to where to build, a growing number of people, including some decision makers, are saying they're against building it in Library Square.
Mayor Becker admits feedback against developing Library Square is affecting him. He plans to announce his recommendation of a building site Wednesday.
He said, "We've had incredible opposition expressed and very passionately about not touching the Library Square block, and obviously that weighs very heavily on me."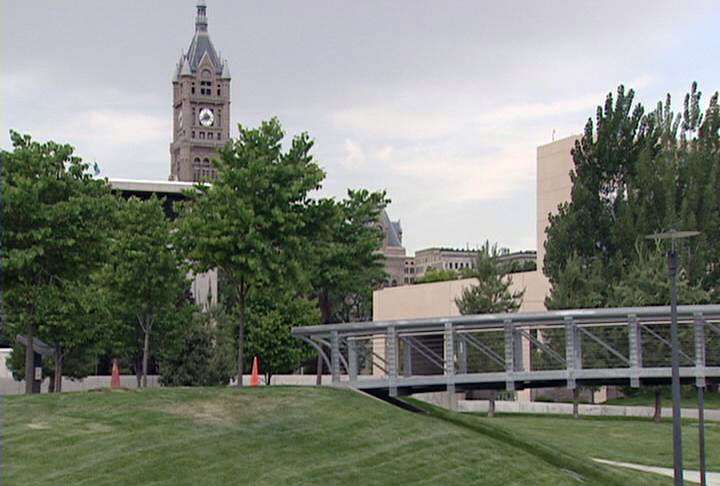 But the heaviest concern for the mayor is replacing the decrepit police headquarters, and that means selling a $125 million bond to taxpayers this year.
There is not much dispute that it needs to be done, but Council Member Eric Jergensen suggests an uphill fight for the city if it involves developing Library Square. "I think Library Square is not the location for this building," he said.
That leaves the east side of 300 East as the remaining option. Other sites have been brought up, but they push the cost up.
There is also mounting pressure among city leaders to include the new buildings as part of a city campus. Salt Lake City Council Member J.T. Martin said, "This facility needs to be as close to City Hall and interact with City Hall, interact with this area as much as possible."
Like this workshop Saturday and a public hearing Monday, overwhelming sentiment is against developing Library Square.
And if the goal is to persuade voters to raise their property taxes, the fate of the whole proposal could hinge on the site.
Planning expert Roger Borgenicht said, "I think that, in general, people are talking architecturally and socially that was not a good place for it. They wouldn't vote for it."
The City council plans public hearings on the proposal later this month. The tone of those hearings will likely hinge on what the mayor announces Wednesday.
E-mail: rpiatt@ksl.com
×
Related stories
Most recent Utah stories