Estimated read time: 2-3 minutes
This archived news story is available only for your personal, non-commercial use. Information in the story may be outdated or superseded by additional information. Reading or replaying the story in its archived form does not constitute a republication of the story.
SALT LAKE CITY --Ever since some bones were dug up in Eastern Utah a few months ago, DNA tests have been underway. It's a story that captured a lot of interest because, some say, they're the remains of a notorious outlaw: the Sundance Kid. But if you were hoping for a quick answer, you're going to be disappointed.
The delay so far is because of frustrating, painstaking science. But even if DNA results come in, it could be kept secret a long time because of show business considerations. It's all about the marketing of The Sundance Kid.
Jerry Nickle is funding the Sundance Kid Project with up to $200,000 of his own money. He wants to prove his step-great-grandfather, William Henry Long, was really Harry Longebaugh, aka the Sundance Kid. Nickle said, "Having an outlaw in your family tree, I don't know what there is about it but, uh, it's just pretty exciting really."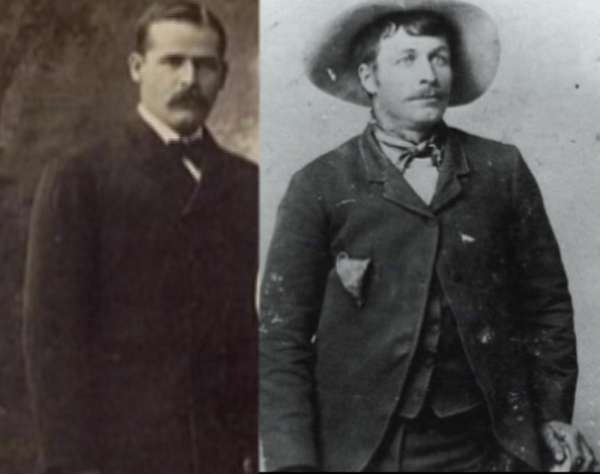 Butch Cassidy and the Sundance Kid were long thought to have been killed and buried in South America.
William Long was buried in Utah. After the team dug up his bones, labs have been trying to match Long's DNA with a known relative of the Sundance Kid.
The team's anthropology expert says they're still optimistic, but the lab work has been difficult because very little DNA was found.
Dr. John McCullough, professor of biological anthropology, said, "It's probably all fragmented. The bones were not in very good condition; the bones had been washed by water and been mixed with DNA of other individuals, although we're not sure of that."
If they do get the answer, yes or no, they don't plan to tell anyone anytime soon. That's because they don't want to undermine the marketing possibilities for a documentary film, which Nickle hired Marilyn Grace to produce. Grace said, "The plan is, we still need to keep it secret. We have a film we've invested money and time in, and we don't want to reveal that. It's like, 'Why come see the movie if you already know the results?' "
How long could that be? Well, months certainly, perhaps years. But they're hoping to have the film wrapped up in time for, you guessed it, next year's Sundance Film Festival.
E-mail: hollenhorst@ksl.com
×
Related stories
Most recent Utah stories