Estimated read time: 3-4 minutes
This archived news story is available only for your personal, non-commercial use. Information in the story may be outdated or superseded by additional information. Reading or replaying the story in its archived form does not constitute a republication of the story.
SALT LAKE CITY -- Utah's attorney general is speaking out on why his office didn't prosecute a man who federal investigators now accuse in a major fraud case.
Mark Shurtleff tells KSL 5 News a meeting he had with Utah County businessman Rick Koerber, who was under state investigation, had no influence on a decision by his office not to prosecute.
Earlier this week, federal prosecutors indicted Koerber, alleging he defrauded investors of millions. He has been well-known by Utah officials for years through seminars, radio programs, Web sites and contributions to a favorite conservative cause, the pro-school voucher campaign, and as a sharp critic of state securities investigators, who were investigating him in 2007.
Around the same time, at Koerber's request, GOP lawmaker Carl Wimmer asked for and got a meeting with the state's top law enforcement officer.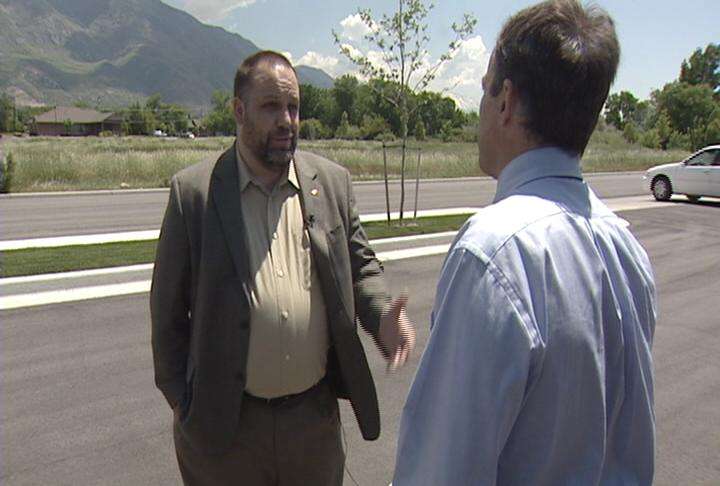 "He said, 'You'll get a fair treatment here.' He goes, 'If you deserve to be punished, you're going to get fairly punished,'" Koerber said of his meeting with Attorney General Mark Shurtleff.
"I mostly ate breakfast and didn't pay attention," Wimmer said.
Shurtleff's spokesman declined an interview request Wednesday but confirmed the meeting, saying, "They had breakfast. The attorney general heard this guy complain, and that was the end of it." He told us the Attorney General's Office did ask the Utah Division of Securities for more information about the case but, "We didn't get any."
KSL filed records requests with both the Division of Securities, which was investigating Koerber, and the attorney general to see if we could verify that. Late Thursday afternoon, the Attorney General's Office changed its story. Its spokesman now says he "misspoke" and "the Division of Securities had drafted a civil action against Koerber," but the Attorney General's Office didn't pursue it, citing a lack of "evidence."
On Thursday evening, Shurtleff himself told us, "[I] met the guy. He claimed that he was being the subject of a witch hunt and he said he had specific evidence that he and his lawyers had. So I said, 'OK, I'll just pass it along to one of my guys.'"
Shurtleff says he sees nothing unusual about meeting with a man under state investigation. He said he did it at the request of a lawmaker on behalf of a constituent.
The attorney general says investigators did look into the accusations made by the Division of Securities against Koerber. Though his office later did charge other associates of Koerber's, he says it never had a strong enough case against the Utah County man.
"We finally said, 'Look, we can't do it until we can verify ourselves the evidence to back it up.' And we didn't get it," Shurtleff explained.
The head of the state's securities division, Francine Giani, issued statement Thursday, saying after the Attorney General's Office declined to file a case against Koerber, her department "took all the evidence collected and gave it to the U.S. Attorney." The U.S. Attorney's office announced charges against Koerber Tuesday.
Did Koerber's pressure, political connections and meeting with the attorney general encourage his office to back off? Shurtleff says "no way."
"No, absolutely not; had nothing to do with it," Shurtleff said.
For his part, Koerber says he's innocent and will prove it in court. His arraignment in federal court is in two weeks.
E-mail: jdaley@ksl.com
×
Related stories
Most recent Utah stories