Estimated read time: 2-3 minutes
This archived news story is available only for your personal, non-commercial use. Information in the story may be outdated or superseded by additional information. Reading or replaying the story in its archived form does not constitute a republication of the story.
WEST VALLEY CITY -- The 18-year-old accused of beating a West Valley woman to death was high on cocaine at the time of the murder.
West Valley police confirmed Wednesday that Martin Vuksinick ingested cocaine prior to entering 33-year-old Kimberly Hain's home. They believe Vuksinick was attempting to steal something from the home when he was confronted by Hain, and ultimately killed her.
Vuksinick's arrest Tuesday night finally shed some light on the brutal murder last Friday morning. Now the neighborhood has to deal with the prospect that someone they knew, someone they trusted, is responsible.
The suspect's ex-girlfriend Sheena Simons said, "He was not in love with this woman. They were just neighbors. Something must have happened. I don't know exactly what, and he is not a killer and a really good kid inside, I know he is."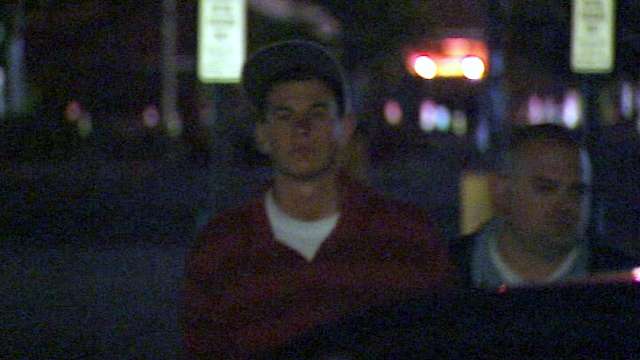 Police took 18-year-old Vuksinick to the Salt Lake County jail early Wednesday morning. He was booked on charges of murder.
Court documents state that Vuksinick admitted to police that he got into the house through an unlocked door to commit a theft. He encountered Hain inside and hit her with his fist and then struck her multiple times with a baseball bat, which he led police to Tuesday night.
West Valley City police Capt. Tom McLachlan said, "This individual led us to an area where he dumped the alleged murder weapon. We have recovered a bat--don't know if it's metal or wood--but it was been recovered and will be tested to corroborate. But we feel this individual has given us very accurate information."
Police say, as a juvenile, Vuksinick had only minor run-ins with the law, mostly alcohol related and nothing as violent as murder.
Tuesday afternoon, our cameras were rolling as the suspect was leaving the victim's home and stopped briefly to shake hands with the victim's husband.
Related:
He was later questioned by police. During that interview, an investigative tool called a computerized voice stress analyzer indicated he might be lying about certain things.
When police re-questioned him, they say the suspect gave them information only people intimately familiar with the situation would know. He was pressed by detectives and finally admitted his involvement.
Police say he was a person of interest all along, but they never really zeroed in on him until Tuesday afternoon. They believe he acted alone.
Prosecutors are reviewing the case for possible charges.
Benjamin Horsley, a spokesman for the Granite School District, said Vuksinick was a senior at Cyprus High School but transferred out of the Granite School District on Jan. 5. Horsley said he didn't know where Vuksinick transferred to, except that it was not within the Granite School District.
A neighbor says he dropped out because of a drug problem.
------
Story compiled with contributions from Sandra Yi, Sam Penrod , Marc Giauque, Shara Park and Andrew Adams
×
Related links
Related stories
Most recent Utah stories