Estimated read time: 2-3 minutes
This archived news story is available only for your personal, non-commercial use. Information in the story may be outdated or superseded by additional information. Reading or replaying the story in its archived form does not constitute a republication of the story.
WEST VALLEY CITY -- Police investigating a mysterious death now say someone murdered a West Valley City woman in her home. Investigators are not releasing a cause of death, but say the 33-year-old woman suffered head and neck trauma.
Police received the 911 call Friday morning. A police spokesperson says that though the woman's husband called 911, it was her children who found the body.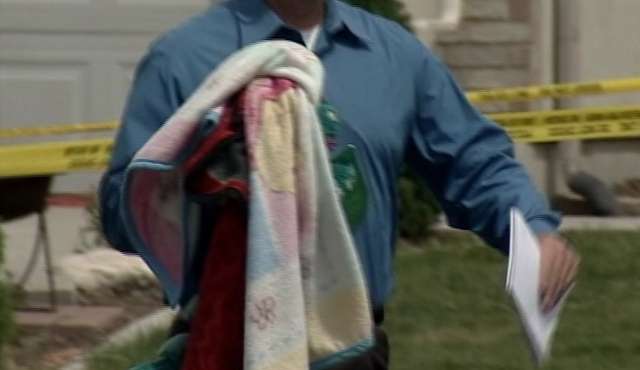 Neighbors on the quiet West Valley City cul-de-sac are still in shock that someone would murder the woman, whose name has not been released.
Neighbor Angie Larsen said, "She's an athletic person, super sweet and nice, no enemies in the world."
According to police, the woman bathed her two children Thursday night and put them to bed. When they woke up in the morning, she was dead. Their father, a nurse who works night shifts, returned home to 6616 W. 3320 South shortly after and called 911.
West Valley City Police Capt. Tom McLachlan said, "Where this appears to be an isolated incident, you know, we don't really know all of the reasons why."
Police questioned the husband, who they say was cooperative, and released him. They also talked to the children but ran into difficulties because of their ages and a shared learning disability.
Investigators worked all day to remove evidence from the home.
"You really only get one best shot at this, so if you need the time, take the time," McLachlan said.
With night closing in, investigators are not releasing a possible cause of death, a timeline, or a motive. They say they have not found a weapon, there were no apparent signs of forced entry, and nothing was taken from the home.
It's little information for neighbors with a lot of questions.
"It's a tragedy, we've all been going through the emotions," Larsen said.
Police say the children were not harmed and they don't believe the children actually witnessed the murder. An autopsy is scheduled and police expect to have a cause of death next week.
------
Story compiled with information from Marc Giauque, Whit Johnson, Andrew Adams and Sarah Dallof.
×
Most recent Utah stories