Estimated read time: 3-4 minutes
This archived news story is available only for your personal, non-commercial use. Information in the story may be outdated or superseded by additional information. Reading or replaying the story in its archived form does not constitute a republication of the story.
COTTONWOOD HEIGHTS -- Cottonwood Heights police say a multistate fraud scheme targeting Home Depot stores in several Western states may have come to an end here in Utah.
Wednesday at about 5 p.m., a security worker with the Fort Union Home Depot, located off 7800 South and 1300 East, noticed a man acting strange -- using gift cards and walking in and out of the store -- and notified police.
When officers arrived, they found five men in a van, which investigators believe was part of a large theft ring.
"Most of these people do not have jobs. They were recruited because they needed some money and they needed a job, and this is the job that they chose," said officer Beau Babka, spokesman for the Cottonwood Heights Police Department.
Babka says the suspects used elaborate schemes involving legitimate store receipts and gift cards to bilk the store chain out of hundreds of thousands of dollars in California, Nevada, Oregon, Arizona and now Utah.
Detectives say they also found a map in the van that had Home Depot stores circled, stores that perhaps were going to be hit in the future.
Police say their goal was to amass amounts on the gift cards then sell them on the Internet, as well as amassing merchandise. The total amount of money and goods they stole region-wide could approach a half-million dollars.
"We're not sure where or how many of the Home Depots over the last couple of days have been hit by this ring, but we're trying to find out at time goes on," Babka said.
The theft ring appears to have originated in California, and the suspects defrauded the stores in several ways.
First, they would steal merchandise from one store and, if confronted, would show receipts showing purchases of similar items from other stores. Babka says the receipts looked similar enough that often, clerks wouldn't check the location.
The group would also return stolen items for in-store credit that was placed on credit cards.
Finally, the group would use some of those cards to buy a shopping cart full of goods, while another person filled a second shopping cart with similar items. A person would then return to the store with the receipt from the first purchase and essentially walk out of the store with the second cart.
In Cottonwood Heights alone, Babka says the group had more than $5,500 in in-store credit on gift cards as well as several thousand dollars in merchandise, ranging from power tools to insulation.
The men may have been able to get away with the scheme for so long because they looked like ordinary customers and their receipts looked legitimate.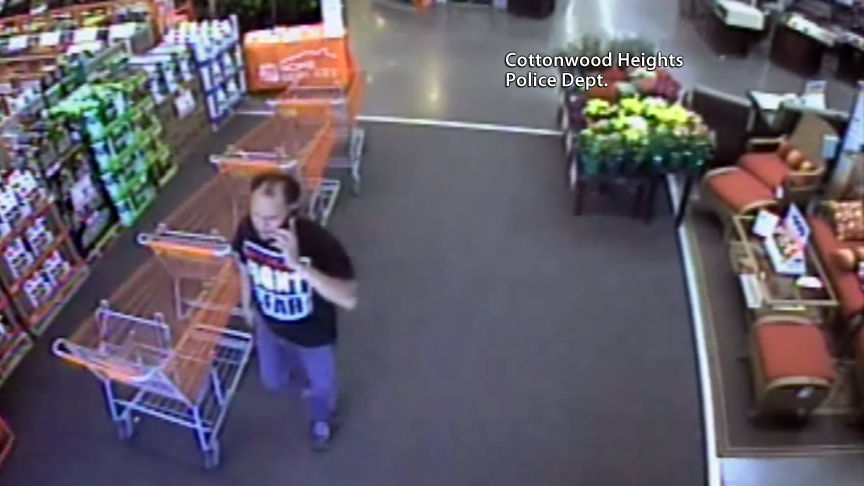 Those arrested include:
71-year-old Domingo Ursua Sampson
44-year-old Jose Gonzalez Salazar
36-year-old Anthony Adebayo Ajao
33-year-old Rony Luciano Hernandez
40-year-old Jorge Berrios
Police are also looking for a sixth man in connection with the case. His name is Luis Gonzalez, but he sometimes goes by the name "Flaco." He's described as being 5 feet 10 inches tall, with a thin build and is balding.
Gonzalez is the suspected ring leader of the group. If you have any information on his whereabouts, contact the Cottonwood Heights Police Department at 801-840-4000.
Meanwhile, Home Depot isn't saying a word about these cases. Managers are embarrassed at how these thieves were able to get away with so much with no resistance.
------
Story compiled with contributions from Marc Giauque and Alex Cabrero.
×
Photos
Most recent Utah stories