Estimated read time: 2-3 minutes
This archived news story is available only for your personal, non-commercial use. Information in the story may be outdated or superseded by additional information. Reading or replaying the story in its archived form does not constitute a republication of the story.
WELLS, Nev. -- A chase, a bomb threat, a shooting and an interstate shutdown; it all happened in Wells, Nev., Wednesday afternoon.
When troopers tried to pull a driver over for speeding, he made a phone call that forced them to stop him quickly. The chase caused some motorists on Interstate 80 to make an unexpected stop in Wells.
"Just delaying our travel," motorist Vinny Rinaldi said.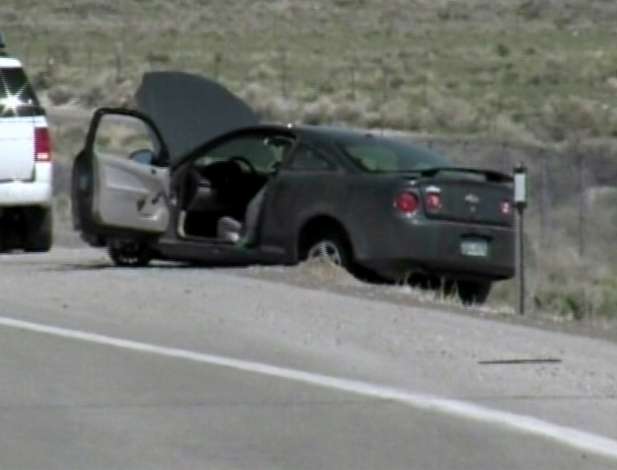 George Tripp, who was also driving through, told us, "It's been about four hours."
It started 15 miles away, near Elko, Nev., where troopers tried to pull over a speeding car. The driver, Matthew Hellaby, didn't stop.
Authorities say, instead, Hellaby called Elko County dispatch and said he had a trunk full of ammonium nitrate set to explode.
Near Wells, troopers used spike strips to stop the car, but Hellaby just drove over them. Witnesses say he was still going close to freeway speeds.
"When he went by us, probably 65 or so, but he had no tires left," Tripp said. "He was running on the rims, and he was still going, he was hammering it to it."
With three flat tires, Hellaby drove through a roadblock too and still didn't stop, even as a deputy fired two shots at him.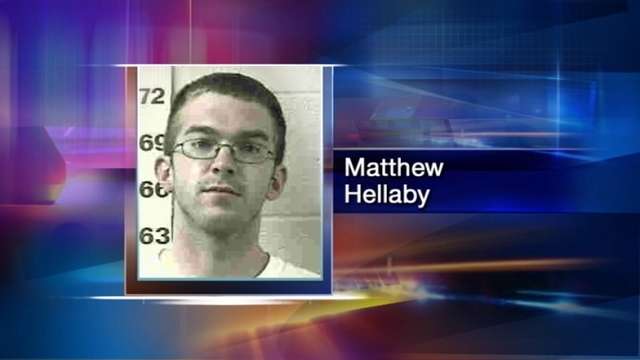 Authorities say Hellaby then made a U-turn on I-80 and drove back to Wells on the wrong side of the road. He was arrested after a deputy pushed his vehicle with his patrol car. Deputies busted the driver-side window to get Hellaby out and in handcuffs.
Investigators don't know a motive but say Hellaby may have been drinking. His criminal history includes trespassing, battery and alcohol consumption by a minor.
The bomb squad didn't find anything in Hellaby's car. He's now facing numerous charges. One of them: assault with a deadly weapon, because he allegedly tried to run over some troopers.
Hellaby also say he had a hitchhiker in his car, whom he let out, as he drove through Wells.
E-mail: syi@ksl.com
×
Most recent Utah stories