Estimated read time: 2-3 minutes
This archived news story is available only for your personal, non-commercial use. Information in the story may be outdated or superseded by additional information. Reading or replaying the story in its archived form does not constitute a republication of the story.
SALT LAKE CITY -- U.S. Sen. Robert Bennett has an official challenger now: Attorney General Mark Shurtleff confirmed Wednesday he will run against Bennett in 2010.
The official announcement wasn't really a surprise, but it comes after weeks of speculation and an accidental "tweet" on the social-networking site Twitter last week.
Shurtleff has many supporters, although he knows taking on someone like Bennett is not going to be an easy task.
"I'm not sure it will pay off. Shurtleff has his own background, his own baggage on conservative issues, so he's not the empty vessel they can put their hopes and dreams into," said Kirk Jowers, executive director of the University of Utah's Hinckley Institute of Politics.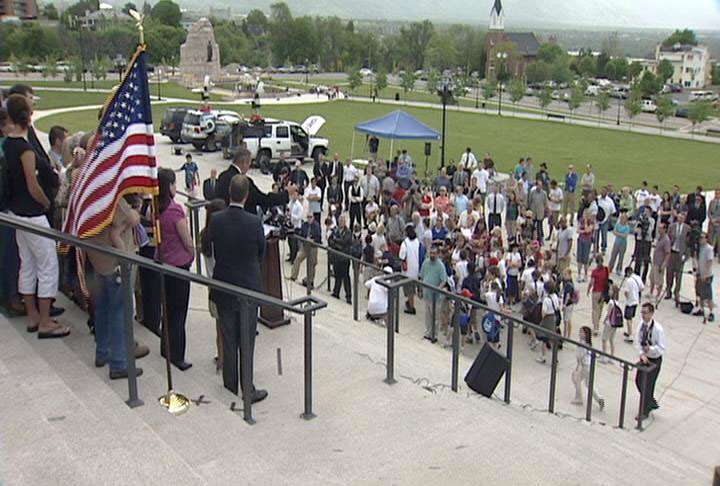 Shurtleff admits money is going to be a major obstacle for him as well. "It's expensive to run a statewide campaign, especially when, already, Senator Bennett is running television ads. My plan is a grassroots effort. I want to beat him at convention," he said.
Those pro-Bennett TV ads feature Mitt Romney, who calls the senator a "conservative giant." The ads are in response to a conservative backlash against politicians in Washington.
Sticking points in the race are the federal deficit, multi-billion dollar bailouts, and the Obama administration in general. Shurtleff says he will be the candidate that can bring the kind of change that Utahns really want.
"Has the nation of Abraham Lincoln, conceived in liberty, that government of, by and for the people, perished? This is not the America of even our grandfathers and our fathers, and it is certainly not the America I want to leave my children!" Shurtleff said. "If we want to change Washington, we must change horses. And with Democrats in control, there's no better time. Enough is enough."
Shurtleff says he wants to take America back by putting a stop to spending money the country doesn't have. "We need a constitutional balanced budget amendment. I want to stop the reckless expenditure of money! I want every federal program to be accountable for results, and I want that accountability to come from the people at the state level," he said.
But Bennett's son and campaign manager Jim Bennett says Sen. Bennett is part of the solution going forward. "As the Republican numbers start to fall, you need someone with his kind of clout and muscle that Senator Bennett has if you want Republicans to have a seat at the table," he said.
Jim Bennett says the senator will vigorously defend his conservative record, but this is going to be a unique fight for Sen. Bennett, who has been in office 18 years. This is the first re-election in years where he is facing a serious challenge from a fellow Republican.
------
Story compiled with contributions from Richard Piatt and Marc Giauque.
×
Related links
Most recent Utah stories