Estimated read time: 2-3 minutes
This archived news story is available only for your personal, non-commercial use. Information in the story may be outdated or superseded by additional information. Reading or replaying the story in its archived form does not constitute a republication of the story.
MAGNA -- A man was beaten, his family says, just for trying to keep his neighborhood safe. The incident happened over the weekend, and Rodney Wright is now in the intensive care unit at Intermountain Medical Center being treated for serious head trauma.
Wright's family says he was beaten for telling a speeding driver to slow down. Investigators say road rage could be behind the brutal attack.
"It was absolutely devastating, horrible," said Wright's mother, Sheila Spencer.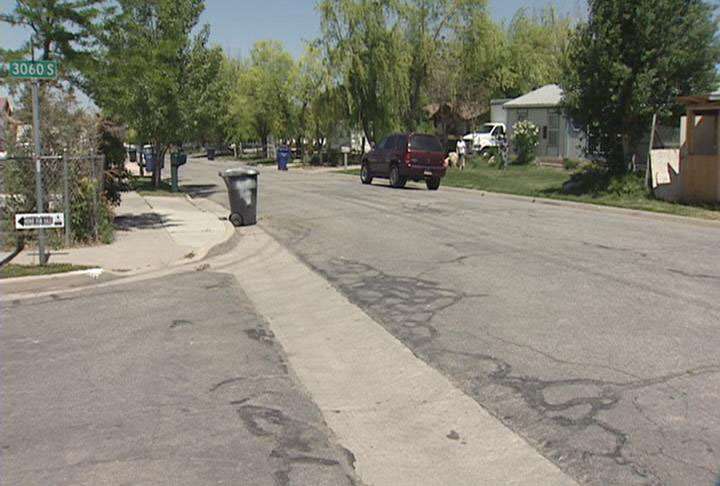 The family planned to end the weekend with a barbecue for Wright's 3-year-old son, and they needed to give a friend directions to their house. So, on Saturday night, Wright took a short bike ride to get the coordinates of a nearby street.
Spencer says Wright was at the corner of 7750 West and 3060 South when the sight of a speeding car heading south on 7750 West upset him. He yelled at the driver.
"I'm sure he used some profanity, but the basics of it was: 'Slow down! There's kids here!'" Spencer explained.
Investigators say the driver did more than slow down. "The car stopped and actually returned, and there were some words exchanged," said Lt. Don Hutson, spokesman for the Salt Lake County Sheriff's Office.
According to some witness statements, it's possible Wright may have thrown the first punch. Investigators aren't sure if that's what happened, but they do know that two or three people got out of the car and beat Wright.
"They pounded him. They kicked him. There's a boot print on his face. They stomped him on his face," Spencer said.
A witness followed the attacker's car and led deputies to a house in Magna, where they arrested the 17-year-old driver for aggravated assault. His girlfriend was in the car, but she wasn't arrested.
Deputies are still looking for another male passenger. "It's a difficult scenario, but I think in this day and age we have to be careful with getting in conflicts with anybody, because the potential for them to escalate is very high," Hutson said.
Spencer says this could have happened to anyone. "Neighbors here are scared, concerned and flabbergasted," she said.
The teen who was arrested isn't saying much about the other suspect who was in the car with him, but police are doing their best to find him. If you have any information, contact the Salt Lake County Sheriff's Office at 801-743-7000.
As for the witness who followed the car, Wright's family calls her a hero and would like to meet her and thank her in person.
E-mail: syi@ksl.com
×
Most recent Utah stories