Estimated read time: 3-4 minutes
This archived news story is available only for your personal, non-commercial use. Information in the story may be outdated or superseded by additional information. Reading or replaying the story in its archived form does not constitute a republication of the story.
HOLLADAY -- A man hit by a driver near Olympus High Wednesday has passed away. The victim, 83-year-old Cyrus McKell was working on his condominium complex's sprinkler system near 4000 South and 2300 East Wednesday afternoon when he was hit by a car. It was driven by an 87-year-old man, McKell's neighbor.
Cyrus McKell had a passion for everything green and outdoors.
"His life was rich. It was full," said Holladay Mayor Dennis Webb
The former Utah State professor and dean of Weber State's College of Science held a PhD in botany according to neighbors.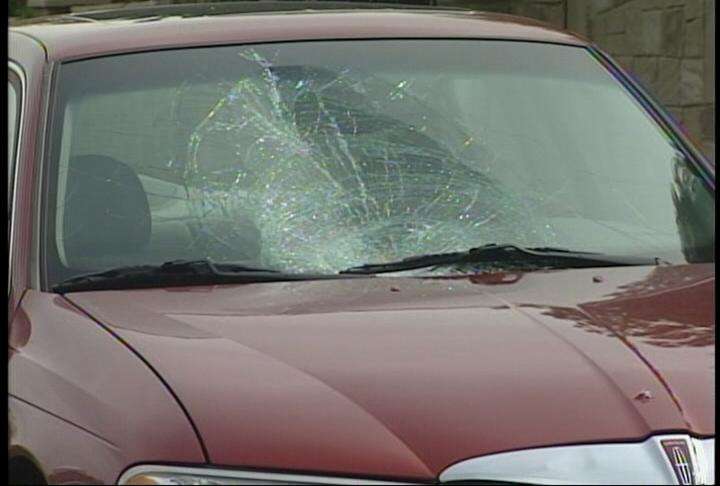 For the past six years he'd served on the city of Holladay's planning commission. "The ordinances around the treescapes, our greenery, our parks, our trails, our master plans for recreation; all of that was part of what Cyrus was able to accomplish."
Wednesday night, he was working on a sprinkler system outside his condominium complex when he was hit by a car driven by his 87-year-old neighbor.
The car drove back onto the road, then back onto the sidewalk before coming to a stop 200 to 300 feet away.
The man told investigators he blacked out. Salt Lake County sheriff's Lt. Don Hutson said, "He was a little incoherent at the scene. We were concerned there was some sort of medical issue."
The driver was taken to the hospital to determine the extent of his medical problem.
McKell also went to the hospital in extremely critical condition, where he died overnight.
Hutson said, "I think it's just an absolute tragedy, and there's really no other explanation."
Investigators are looking into the man's age, believing it may affected his reaction time when he was conscious.
Meanwhile, those who knew McKell are mourning the loss of a man described as a blessing to the community. Webb said, "He's been part of many endeavors. Wherever Cyrus seemed to go, things got better. He was quiet. He was unassuming. He was never flamboyant, but he left it always better because he went and was there. So our city's been just blessed by having Cyrus as a member of our community."
Webb says over the years, he got to know McKell well. "We believe he continues to live, and that we'll see him again in another community, and my guess is he's still planting trees and working in the yard," he said.
"He was a botanist," remembered Webb. "Loved botany, and so, probably one of the things that he enjoyed most of all about community service was trying to make our community look better."
Webb described McKell as a man who didn't let his retirement get in the way of doing good work. "Here's a great example of leaving the world a better place because you walked through it," he said. "He's contributing until the day he leaves and passes on."
Investigators want to finish their investigation before deciding if any citations or charges are warranted. They're also waiting until then to release the driver's name.
------
This story compiled with contributions from Sarah Dallof and Becky Bruce.
×
Related stories
Most recent Utah stories