Estimated read time: 2-3 minutes
This archived news story is available only for your personal, non-commercial use. Information in the story may be outdated or superseded by additional information. Reading or replaying the story in its archived form does not constitute a republication of the story.
With Sunday being Mother's Day, we thought we'd introduce you to amazing mother from American Fork. Katie Terry is just 31 years old but has faced more challenges than most people will in a lifetime. She's a stay-at-home mom, doing daily jobs around the house from the dishes to making beds.
Katie's greatest joy is being a mother to 7-year-old son Carter and 6-year-old daughter Kindra.
She said, "It's the greatest thing in life. It's completely differently than I thought it would be and, at the same time, it's the hardest job in the world.
Katie's job is harder than most. A car accident 7 years ago left her paralyzed from the waist down. "When something like that happens, you realize you have no control over life and things just happen and, OK, it is what it is. Let's move on and make the best of it," she said.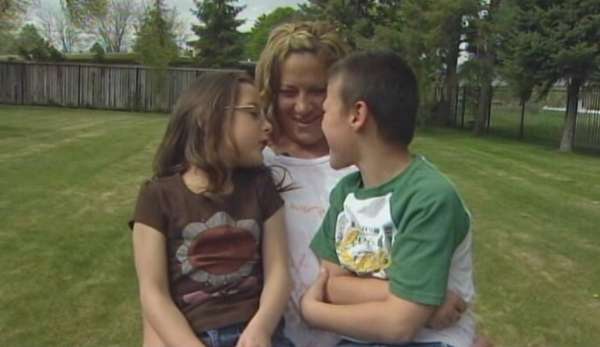 Katie first learned of her diagnosis after being in a coma for three weeks. But that wasn't the only news. Katie also found out she was 4 weeks pregnant with Kindra. She recalled, "They told me I'd probably miscarriage, with all the trauma that I wouldn't carry the baby to term."
Katie carried Kindra just 28 weeks. She weighed less than 2 pounds at birth.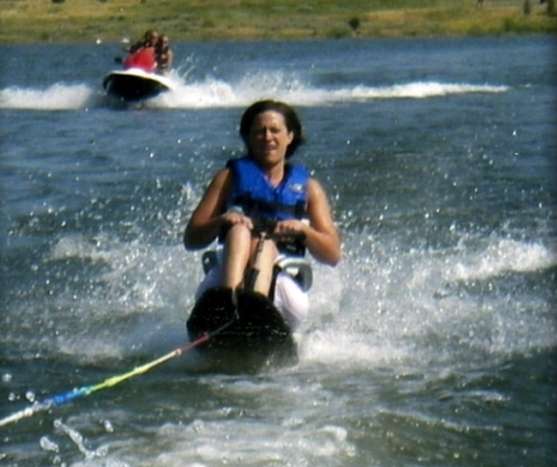 Because of being so premature, Kindra has a mild form of cerebral palsy. Carter is autistic. And Katie is a single-mom. She and her husband divorced three years ago. When asked if she ever wondered, "why me? she replied, "Oh yeah. I'm human. I think you'd be lying going through a trial why me? One day I just got a feeling it's not my job to understand why. It's just my job to do. It is what it is, and you just have to do it."
That is exactly what Katie is doing. The former college soccer and basketball player is fighting back. She now plays wheelchair basketball, has learned to water ski, rock climb, golf and, her new love: handcycling.
Katie was the first woman to handcycle in the St. George marathon, winning there last fall and qualifying for the Boston Marathon where she'll compete next spring.
She said, "I think those situations [sports] got me ready like: go, fight, win. I'm not going to give up, I'm going to keep going."
If she could take the accident back, would she? She said, "No, I wouldn't. I'm getting the chills, but I really wouldn't."
She went on to say, "In soccer, when the kids were out there, do I wish I could run out and show them? Of course, but I wouldn't take it back because I'm living a great life."
Katie is planning on competing nationally in handcycling and is also playing wheelchair basketball with the Wheelin Jazz team in Salt Lake City.
E-mail: kaiken@ksl.com
×
Most recent Utah stories