Estimated read time: 5-6 minutes
This archived news story is available only for your personal, non-commercial use. Information in the story may be outdated or superseded by additional information. Reading or replaying the story in its archived form does not constitute a republication of the story.
Debbie Dujanovic reporting
Produced by Anne Forester Like a lot of our viewers, KSL follows the headlines closely. We recently began to notice what appears to be a disturbing cycle of crime, so we asked our investigative team to take an in-depth look at why it seems a large number of convicted felons are back on the streets committing more crime.
From robbery to burglary to assault, KSL 5 News Investigative reporter Debbie Dujanovic analyzed 800 recent felony court cases from all over Utah to see how the system is working, or not working.
During her research she found a system under tremendous pressure. Let's start with the astonishing number of active felony warrants on Utah court dockets.
As of Thursday, there are 18,000 warrants for wanted felons. Here's some perspective on what that does to the justice system. Even if authorities emptied every single jail and prison in the state and put all of those wanted felons in there, the state still would be thousands and thousands of beds short.
For victims of serious crime, this is one reason why they ask: are we living in a state of injustice?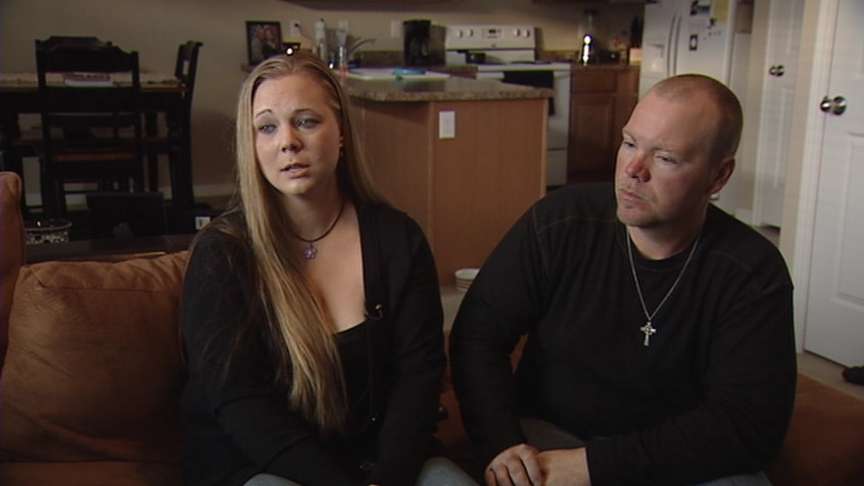 For Robert Slade the last five months at war in Iraq were a living nightmare. As if bullets and bombs weren't enough, a call came from the home front. Slade's new wife delivered the terrible news. Allegations had surfaced that his children, who were with their mother, were being physically abused by the mother's boyfriend.

Reports about his little girl and boy broke his heart. "There were teeth marks on both of her hands and a big goose egg on her head. They held him down and put cigarettes on his back," said Slade.

During one call he says his 5-year-old told him, "Don't worry Dad, you'd be proud of me, I didn't cry about it."

Slade returned home to face another battle in the Utah justice system. The family couldn't believe all the second chances the suspect got. He was released from jail due to overcrowding, a no-show for court, there was a plea deal and finally a six-month jail sentence.

Looking back on the long fight, Angela Slade recalls how she felt. "He's spitting in the face of the courts and laughing about it," she said.

She calls it a slap in the face. She said, "Our system is failing us, and if it's failing us it must be failing others."

**A snapshot of felony court case filings**Number of felony District Court cases filed in April 2009: -Statewide-1,909 -3rd District Court-846 Number of felony District Court cases filed on May 5, 2009: -Statewide-66 cases -3rd District Court-36 cases

Active warrants on felony cases as of May 5, 2009:
-Statewide-18,030
-3rd District Court-12,420

We've been hearing stories like this over and over. So we researched nearly 800 recent criminal cases from all over Utah. We found that, for a variety of reasons, prosecutors cut deals in at least 40 percent of the cases we analyzed. In exchange for a guilty plea, charges were reduced or dropped, and defendants got much lighter sentences.

So in nearly half of the cases we looked through, justice was determined by just two people: a prosecutor and a defense lawyer, with a judge's approval.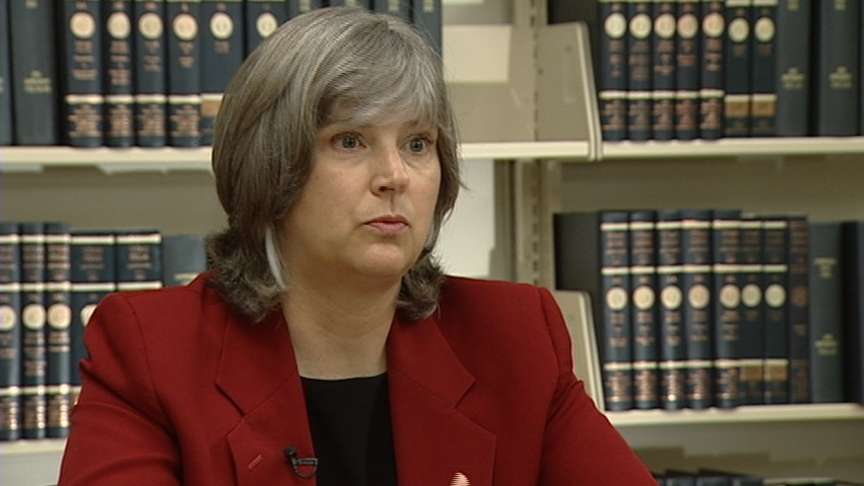 In Salt Lake City, District Court Administrator Debra Moore believes it's a sign of a busy system but not a broken system. She said, "We can improve. We're always looking at ways to improve, but I don't think individual cases demonstrate that the system is broken."
Broken or not, there is a public safety issue here; so many felons walking the streets, planning more crime. Take Calvin Ellanson. He got a plea deal. His prison term was suspended and, instead of prison time, he's released after 40 days in jail. A few days later he's arrested again, charged with stabbing his girlfriend.
Consider a downtown crime sweep by police. One suspect got arrested twice in two days. He got out of jail the first time because they ran out of beds.
On Salt Lake City's Most Wanted List there are several are young offenders who've bounced in and out of custody.
Do the crime, do the time? A suspect shouts at the camera, "I'll get out in a couple of hours."
Finally, back to our 800 cases. We found that in 75 percent of the cases, all or part of the sentence was suspended or reduced. Dozens and dozens of convicted felons who faced prison were given a chance to correct their behavior while on probation. Moore said, "The taxpayers could never afford to impose the maximum imprisonment on every offender. That would be staggering, the cost, and prohibitive."
How much pressure is the system under? In just the Salt Lake Valley, the Salt Lake Police Department took nearly a quarter-million reports last year.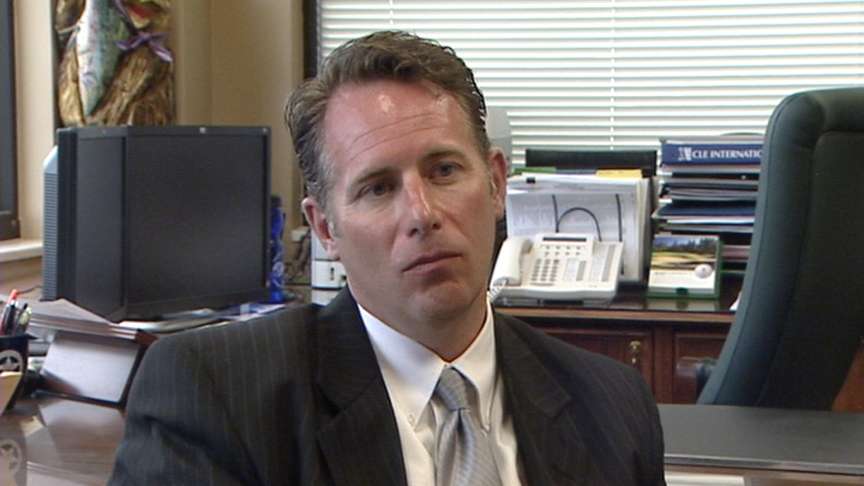 Prosecutors at the Salt Lake District Attorney's office averaged 170 felony cases: each. Local district courts cleared 13,500 criminal cases. For nine straight years, the jail has operated at or near capacity.
The state prison is wrestling with big budget cuts while trying to address an ongoing problem. In Utah, 60 percent of inmates offend again within three years of getting out.
We sat down with the Utah Department of Corrections Executive Director Tom Patterson, who told us, "When you have less money, you do less. You have to pick where do we sacrifice? Obviously, you can't sacrifice today. You have to keep society safe right now, today. Tomorrow is what gets sacrificed. It's the preparation of those inmates so they can succeed when they get on the outside."
This report raised questions about whether judges are following the state's sentencing guidelines.
A statewide study found in 86 percent of cases, those guidelines are followed.
But all the statistics in the world don't do a thing for families like the Slades.
E-mail: iteam@ksl.com
×
Related links
Most recent Utah stories