Estimated read time: 2-3 minutes
This archived news story is available only for your personal, non-commercial use. Information in the story may be outdated or superseded by additional information. Reading or replaying the story in its archived form does not constitute a republication of the story.
SALT LAKE CITY -- Salt Lake City has plans to try for a new public safety building again. This time, everything has been scaled back, and officials think they've got something voters will approve.
There are more definite plans this time, starting with a location: 300 East between 400 and 500 South.
It also a lower price tag: $125 million or less.
The idea is to create a "Civic Campus" concept from City Hall to 300 East.
Two options are in the early planning stages:
One would put a new Public Safety Building Complex on the east side of 300 East.
The other option is across the street, right next to the library.
Salt Lake City Mayor Ralph Becker said, "We have really looked carefully on both side of this block, following a number of principals, at where a public facilities complex could be located."
With either plan, open space would be preserved or created.
Mayor Becker says the design was made to make sure it doesn't block views from the library.
The city is negotiating with property owners along 300 East.
And the cost? Mayor Becker said, "$125 million. That number could go down; we don't think it's likely to go up at all." That is much lower than the 2007 $190 million bond request that voters turned down.
And, it would only a new public safety building and an emergency operation center.
The city plans to combine crime evidence and lab facilities with the state at a different location to save space.
The plan takes into account concerns that killed the previous bond. "This plan meets all that was asked for," said Salt Lake City Council member J.T. Martin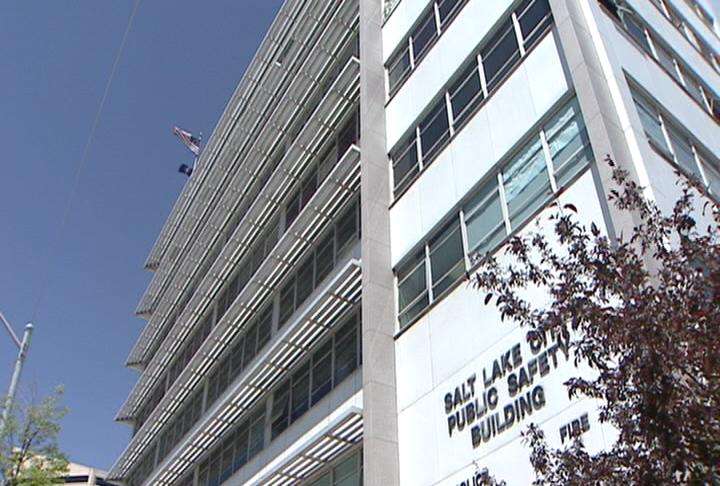 As previously reported, the current public safety building is literally falling apart: oozing water and sewage from pipes and through the walls, and overcrowding and unsafe conditions spell possible trouble in the event of a disaster.
"How do we serve the public when we have no place from where we can serve them?" asked Salt Lake City police Detective Jay Rhodes.
"Let's engage in the discussion," said Salt Lake City member Eric Jergensen. "But let's be positive about the fact that there's no question we need a new public safety building."
This is the initial unveiling, and the money and location might be a hard sell.
Public discussions over the plans will take place over the next several months before the proposal and how to fund it is put on the ballot.
------
Story compiled with contributions from Richard Piatt and Randall Jeppesen.
×
Related stories
Most recent Utah stories