Estimated read time: 2-3 minutes
This archived news story is available only for your personal, non-commercial use. Information in the story may be outdated or superseded by additional information. Reading or replaying the story in its archived form does not constitute a republication of the story.
SALT LAKE CITY -- You've often heard the term "going green," as in being environmentally conscious. For individuals, it's everything from turning off the lights, composting and recycling.
"Going green" is becoming a huge movement for businesses too, so much so that the Salt Lake Convention and Visitors Bureau launched a new program to offset visitor pollution and emissions.
"This is not a fringe topic any longer. This is up front and center for most groups that are considering a convention destination," said Shawn Stinson, director of communications for the Salt Lake Convention and Visitors Bureau.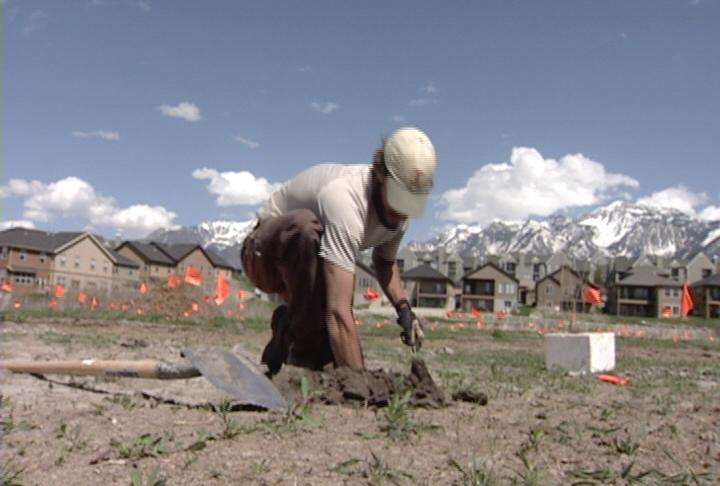 Thousands of people attend conventions in Utah every year. In the case of the huge, twice-annual Outdoor Retailers summer and winter markets, attendees come in from all around the world.
Getting here means driving automobiles and flying on planes -- burning fuel and polluting the air. Once here, there's all the additional waste that's generated from product packing boxes, trash, even leftover food.
Now there's a movement to address that. "We are in line with pretty much every other convention destination in the Western U.S., or the U.S. in general, in offering such programs to help offset their impact on the environment," Stinson explained.
The Convention and Visitors Bureau has just partnered with Tree Utah. Visitors to our state are urged offset their carbon emissions by having a tree planted.
On the bureau's Web site, people can calculate how many trees are needed to gobble up the pollution, whether they drive or fly here. [CLICK HERE to figure out your carbon footprint]
"The idea is that once it's full grown, it'll offset several thousand tons of carbon," said Jeff Ward, executive director of Tree Utah.
Each seedling costs $5, and each one purchased will stay here. Tree Utah is planting them on a 120 acre site along the Jordan River in South Jordan.
Utah's convention industry attracts more than 250,000 visitors a year. That's a lot of trees if everyone buys just one.
"We want to be good stewards of our community; and not only be stewards of our community, but offer programs to allow everyone else traveling to Salt Lake for the enjoyment to be stewards as well," Stinson said.
The convention bureaus in other cities have their own offset programs, but this is something that's part of the negotiations. When organizations and cities talk about booking a meeting or convention, the environmental impact is one of the main issues on the list of talking points.
E-mail: kmccord@ksl.com
×
Related links
Most recent Utah stories