Estimated read time: 2-3 minutes
This archived news story is available only for your personal, non-commercial use. Information in the story may be outdated or superseded by additional information. Reading or replaying the story in its archived form does not constitute a republication of the story.
SALT LAKE CITY -- Women who have babies in their older years live longer. That's what Utah researchers found when they singled out pioneer women in both Utah and Quebec.
What do we mean by older? Dr. Ken Smith and his colleagues with University of Utah Family and Consumer studies, researched pioneer women in Utah and Quebec who were having babies naturally in their 40s and 50s. Remaining fertile into a woman's older years appears to slow the aging process.
Don't read too much into this study, though. The findings don't suggest necessarily that a woman is going to live longer if she electively decides to have a baby in her 40s or 50s.
"There is something genetic, biological by enlarge, that is allowing a woman to remain being fertile later in her life," Smith said.
Genetics plays a bigger role here than social or environmental factors. If the woman has that backdrop, if the ovaries do not shut down as they normally do long before the end of her life, her lifespan increases.
The genetics may be strong in the family as well. The study shows the women's brothers live longer. Children born to that mother while she's young may also benefit from the inherited longevity.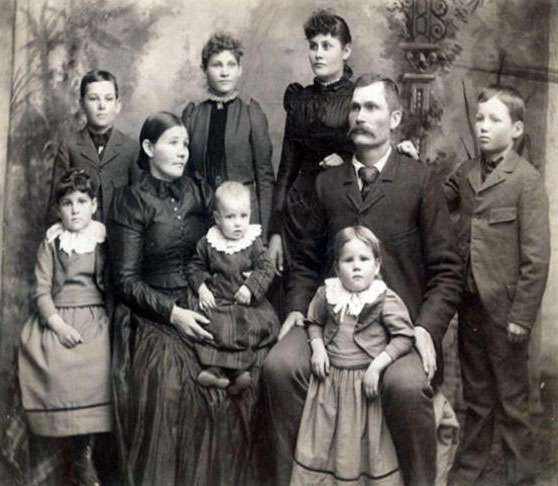 "If women in your family give birth at older ages, you may well have a chance of living longer than you would otherwise," Smith said.
But a word of caution: Babies born to that same woman in her older years do not escape other risks. "The children who are born who are actually the product of late fertility, we think, probably won't benefit from it because the woman's eggs are older. They're more prone to mutations," Smith said.
In fact, that's the next step: to look at those kids who fared well and those who didn't.
The database for the study included 1.6 million Utah Mormon pioneers and their descendants, along with another 400,000 people living in what was then historic Quebec, which was predominantly Catholic.
------
Story compiled with contributions from Ed Yeates and Becky Bruce.
×
Related links
Most recent Utah stories