Estimated read time: 3-4 minutes

This archived news story is available only for your personal, non-commercial use. Information in the story may be outdated or superseded by additional information. Reading or replaying the story in its archived form does not constitute a republication of the story.

SALT LAKE CITY -- The number of probable cases of swine flu in Utah now stands at nine; it nearly doubled in 24 hours. The state still can't confirm any of those just yet, but it is confident more people will be infected.

The state health department is expecting some results, perhaps some confirmation from the CDC by the end of the day or maybe tomorrow.

Number of probable cases in Utah goes up

As of Friday afternoon, the latest numbers from the Utah Department of Health:

- About 80 suspected cases. - 9 are now probable - 6 Summit County - 2 Salt Lake County - 1 Morgan-Weber Health District

Health officials ask the public not to flood the emergency rooms. So far in Utah, probable cases are mild with standard flu-like symptoms and no hospitalization.

Dr. David Sundwall, executive director of the Utah Department of Health, said, "I would recommend they not go to the doctor unless they have what I call a febrile illness, a significant fever something over 100 degrees."

He added, "I'm hearing that there is a busier than usual ERs and primary care clinics, but I'm not hearing a sense of overwhelmed yet."

The state hopes to speed up its testing for swine flu. Probable cases are now sent to the Centers for Disease Control and Prevention in Atlanta. Results can take several days. By early next week, Utah will get its own test kits, enabling the state to confirm cases within a day.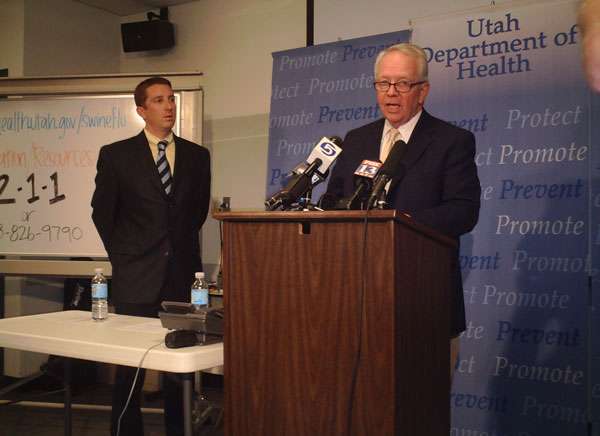 Sundwall said, "I think that we clinicians, we health providers, whether it be in the public or private sector, ought to be paying attention to how do you limit the association with people with the fever to other patients."
A number of schools in Utah have been closed because of the swine flu. Currently, the CDC recommends schools with possible cases stay closed for a week. Now a new recommendation might increase the time to two weeks.
Utahns keep daily routine until cases are confirmed
Nearly everyone we spoke to in Utah Friday morning said they were concerned about the swine flu to some extent, but most of them also said until the CDC can confirm the cases here in Utah, they were not going to change their daily routine.
National News:
Russell Bloomdale said, "I'm not worried about it, not really."
David Densley told us, "Personally, I'm not too concerned about it."
While many people riding TRAX in downtown Salt Lake didn't seem too concerned about the possibility of a swine flu pandemic in Utah, others felt the issue isn't being taken seriously enough.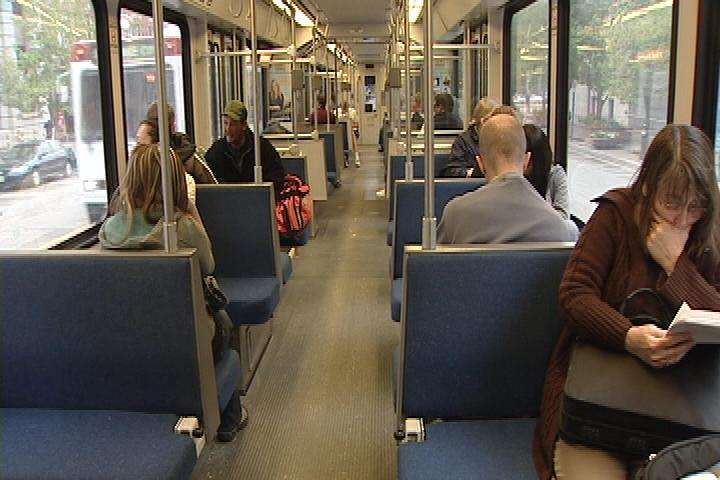 Lacey Larsen said, "It's scary. I think people should take it seriously and, like, wash their hands and sanitize, and stay home and don't spread it."
A poll on KSL.Com shows 69 percent think concern over swine flu is being blown out of proportion. But the message from the state is: Be alert, not alarmed.
Worried or not, everyone we talked to said they were doing one thing to prevent the possibility of it spreading, and that was washing their hands more often, especially when they were in public places.
------
Story compiled with contributions from Whit Johnson, Randall Jeppesen and Shara Park.
×
Related links
Related stories
Most recent Utah stories