Estimated read time: 3-4 minutes
This archived news story is available only for your personal, non-commercial use. Information in the story may be outdated or superseded by additional information. Reading or replaying the story in its archived form does not constitute a republication of the story.
SALT LAKE COUNTY -- Jared Denslow teaches special education students at Bingham High School. He loves every one of those kids like he does his own children, and he is making a difference in their lives. For that, we gave him a KSL High 5.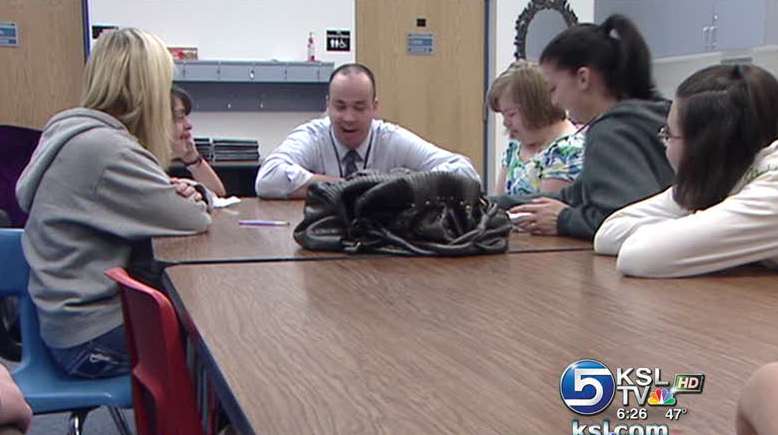 Denslow says what he does is nothing special. He says his co-workers and the administration at Bingham High share his philosophy of making every child feel important.
The e-mail nominating him for a High 5 read: "He tries very hard to have a personal relationship with each and every one of his students, whether special needs or not, and lets them know that they are noticed."
Students clapped and cheered as we showed up to give him a High 5.
Assistant principal Dennis Edmonds said, "He does a great job in the classroom with these kids and has the right kind of love and attitude to make it a great opportunity."
---
He tries very hard to have a personal relationship with each one of his students and lets them know that they are noticed.
–High 5 nomination
---
Denslow says working with these students isn't work at all. "For me, it's just the first job I've ever had where I just love to wake up and I guess play with the kids and just have a good time. I really enjoy it," he explained.
Edmonds said, "With each kid he has some special little things that he does. Sometimes it's a high five with a particular kid. Sometimes it's just a little joke … that they have running between them. He has special things that he does with each student and forms a very personal relationship with each of those kids."
Denslow's personal approach with students goes a long way. Student Elise Mecham said, "If I'm having a bad day or whatever, he'll bring me out in the hallway, tell me 'You can do it.'"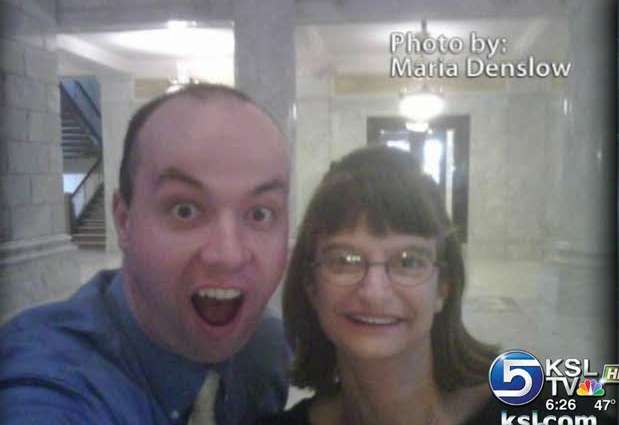 Another student, Taylor, said, "He just kind of tries to make everyone feel like they don't have any disabilities. He always tries to make them feel just like everyone else in the school."
That is Mr. Denslow's goal. He says he wants his students to know that they can accomplish their dreams.
"The thing that I like with working with kids with special needs is that they don't have any bias, prejudices. They just see you as who you are," he said.
"They're just like everybody else," he added. "If you treat them as such, it's a great reward."
Administrators at Bingham say having Jared on their staff is a reward.
Vice principal Mike Anderson recounted a story from prom. "We see this big Hummer limo pull up. It's like a 20-passenger limo and we're going, 'Who on earth is this?' The first person out the door is none other than Jared Denslow. After that, 20 special needs students along with their companions get out of the limo," he said.
Denslow organized the ride. At the dance, he made sure no one stood on the side.
"He himself is out there dancing, just sweating. His shirt is drenched and he's just having the time of his life," Anderson said.
"He made a special effort to make sure every one of those kids had someone to dance with or he was there making sure they were dancing right in the middle of the crowd," he added.
It's a memory those students likely will never forget.
Denslow said, "You know, Bingham is a special place. We just want the kids to feel that way."
As a thank you, Denslow received a wheelbarrow and sprayer from IFA Country Stores.
If you'd like to nominate someone for a High 5, follow the link on this page.
×
Related links
Most recent Utah stories